2023 Elections: Prominent Islamic Cleric Sheikh Dahiru Bauchi Endorses Atiku
Atiku Abubakar has gotten the backing of a prominent Islamic leader two days before the presidential election
Sheikh Dahiru Usman-Bauchi endorsed the PDP presidential candidate and urged his followers to vote for Atiku massively
The 98-year-old cleric is the deputy chairman of the Fatwa Committee of the National Supreme Council of Islamic Affairs
FCT, Abuja – Prominent Islamic cleric, Sheikh Dahiru Usman-Bauchi, has endorsed Atiku Abubakar, the People's Democratic Party( PDP) presidential candidate, for the forthcoming election.
The cleric said his decision to endorse Abubakar is premised on the fact that most of his followers were already supporting the Adamawa-born politician.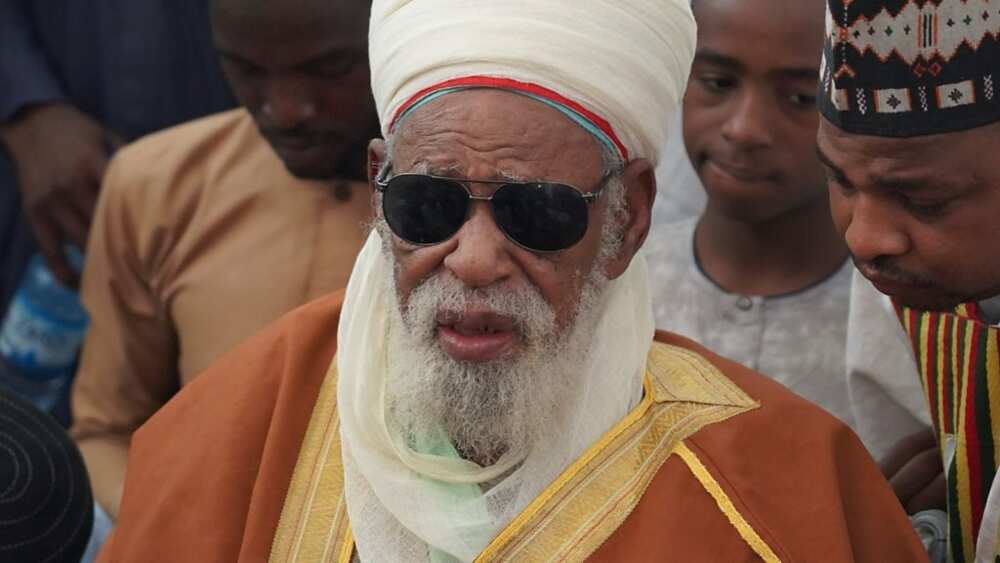 Daily Trust reports that the supreme leader of the Islamic Sufi group known as the Tijaniyyah endorsed Atiku in a message to his followers.
He said:
"Oh, you people of Nigeria, the election beckons us again, and my followers who are into politics have told me that they will be voting for Atiku.
"And since they have chosen him, I can't dissociate myself from them. I'm with them. Let's see what God will unfold for us."
2023 elections: Three Benue senators throw weight behind Atiku
Similarly, The Guardian reports that all three senators representing the three senatorial districts of Benue state have expressed their support for Atiku.
The three Benue senators are Gabriel Suswam representing Benue's northeast district, Emmanuel Yisa Orker Jev representing Benue's north-west district and Patrick Abba Moro representing Benue's south senatorial district.
2023 elections: Over 5,000 APC, LP members defect to PDP in FCT
Meanwhile, over 5,000 All Progressives Congress (APC) and the Labour Party (LP) members have defected to the PDP in the Federal Capital Territory, Abuja.
Atiku Youth World Outreach leaders received the defectors into the PDP on Thursday, February 23, in the Nigerian capital.
The Director General of the Atiku Youth World Outreach, Suleiman Yakubu, thanked the defectors for pitching their tent with the PDP and urged all young people to vote for Atiku in the February 25 election.
Naira redesign: PDP Youth Council accuses APC governors of planning to buy votes
Meanwhile, as pressure mounts on President Muhammadu Buhari to relax the rules on the naira redesign policy, the youth wing of the PDP campaign council has accused the APC of trying to arm-twist the Nigerian leader.
APC and its governors have been very vocal about opposing the deadline for the old naira notes to be out of circulation.
PDP Youth Campaign Council Deputy Director General, Hon. Timothy Osadolor accused the APC and its governors of pressurising President Buhari to reverse the policy because of their plans to buy votes.
Source: Legit.ng