Arlo has reversed its unpopular decision to end support for certain features of its old security cameras, including free seven-day cloud storage. However, while camera owners have regained their rolling seven-day free cloud storage, the reprieve is short. The company will stop issuing security updates for the cameras on July 1, 2024, and without security updates, these old internet-connected cameras could become targets for hackers.
The uproar started in January when Arlo announced that a couple of old cameras, the Generation 3 (model VMC3030, launched 2014) and Pro (model VMC4030, launched 2016), would no longer store video in the cloud for free for seven days after April 1, 2023, a feature that was promised along with the purchase. The cameras would continue to work, live streaming video and receiving motion notifications. However, users who wanted to continue utilizing Arlo's cloud storage service would have to pay for a new Arlo Secure subscription service, with plans starting at $4.99 per month.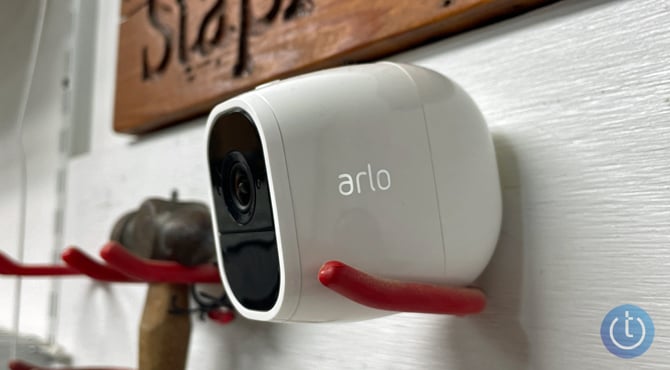 That didn't go over well with consumers, many of them early adopters who paid what they considered to be a premium price for the hardware because of one of Arlo's main selling features – seven days of free cloud storage with no subscription fee.
Outraged customers complained loudly on several Reddit threads and on Twitter, claiming false advertising and threatening lawsuits for "moving the goalpost." One Redditor wrote:
"I flat out told them this is false advertising and would be reported to a number of consumer protection agencies if not remedied. Why customers have to tell the CEO that he's engaged in false and deceptive advertising practices is beyond me."
Another found a link to the original product advertising:
"It explicitly states the "basic plan" for cloud recording is included with every camera. And it states, verbatim, 'And the plan never expires!'"
Arlo's CEO Matthew McRae responded in a series of Tweets on Feb. 10th, announcing that the seven-day free cloud storage for existing users would not be ended after all. Plus, the other end-of-life dates for software and security updates would be pushed back.
A spokesperson for the company sent me a link to the new, updated End of Life Policy as well as a statement from Arlo's Chief Information Officer.
"The team has listened to Arlo customers and are making changes to the Arlo EOL Policy, starting with the 7-day storage."
In addition, the company said, "When your EOL device enters the EOL stage on July 1, 2023, your EOL device will keep seven days of cloud storage at no cost to you. Arlo will also continue to provide critical security updates to your EOL product for up to 1 year after the EOL Effective Date."
You can see the new EOL policy, the specific models affected, and EOL dates here (PDF file).
If Arlo hadn't promised the free seven-day storage with no subscription expiration, there would be no story here. But it does serve as a reminder that technology products have end-of-life dates that may not coincide with when the products stop working. Even then, one can hope that Arlo will follow Apple in their approach to updates for its old products. I still have a 9-year-old iPad Air that works fine, (as a backup) despite the fact it can't be updated beyond iOS 12, and Apple just came through with an essential security patch for it.
[Image credit: Andrea Smith/Techlicious]
Andrea Smith is an award-winning technology broadcast journalist, reporter, and producer. Andrea was the Technology Producer and an on-air Technology contributor at ABC News for over two decades before becoming the Lifestyle Channel Editor at Mashable, where she explored the ways in which real people, not just geeks, began using technology in their everyday lives.