As AI-generated portraits are sweeping social media feeds, you may have been tempted to try this new technology. These apps promise a portfolio of headshots for a fraction of the cost of a photographer, but are they as good as the hype? I evaluated the top-cited AI services with high numbers of user reviews – Headshot Pro, Aragon, and Remini. After assessing their costs, privacy policies, and picture quality, I concluded that while fun, AI headshots are not something I'd recommend for most people to use professionally.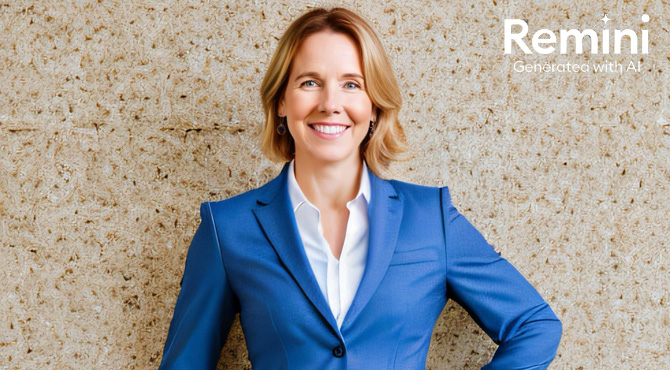 Picture quality
At their best, AI-generated portraits can look like photorealistic paintings, but after looking at hundreds of AI portraits, I determined that most images look fake. The pictures show people with impossibly smooth skin, oddly bright eyes, and plasticky hair and clothes. Even when customers seemed happy about the portraits, I felt the images were easily distinguishable from real-life photos.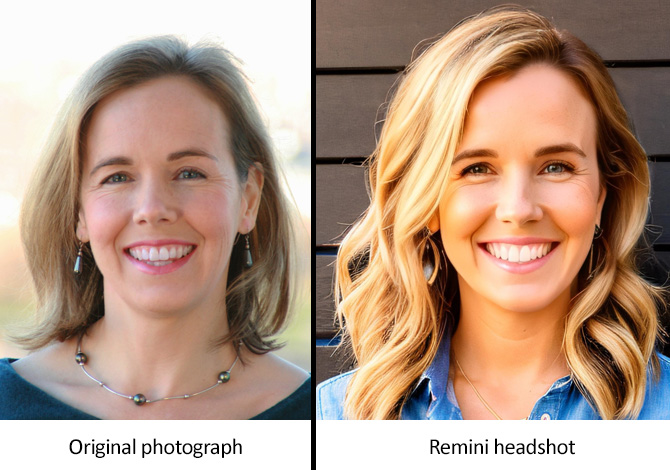 The results can also be hit or miss. For instance, when Techlicious Editor-in-Chief Suzanne Kantra tried Remini, a couple of the headshots she got back were usable, but the software also gave her an extra arm and turned her hair red.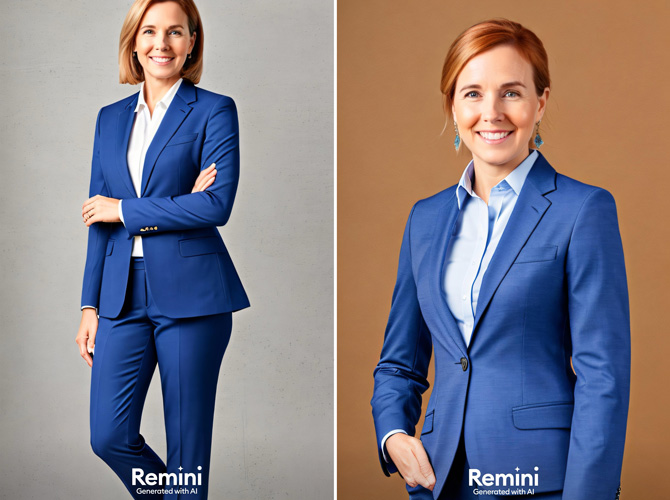 The bottom line is that hiring a photographer is best if you want high-quality photos that look true to life.
Privacy
AI portraits may seem like a harmless way to engage with new technology, but AI photo generation services that ask for access to photos may be taking more data than we know. So, I checked the privacy policies of Aragon, Headshot Pro, and Remini for red flags.
Aragon, Headshot Pro, and Remini base their AI portraits on real-life images you upload, so what happens to your photos is an important privacy concern. All three services claim they delete your images within 30 days of collecting them and safely store them. Headshot Pro and Remini specify that storage is in the United States. 
While these services delete your original uploads, the images the service generates are owned by the service, and you buy the rights to use the photos. However, that doesn't mean the companies will sell your generated images to other people or companies.
Remini states, "We don't sell, trade, or claim ownership of any of your images – whether you use Remini to edit your existing images or to generate new ones."
HeadshotPro says, "HeadshotPro grants you the exclusive rights to reproduce and display such Generations and will not resell Generations that you have created, use Generations in any way, or assert any copyright in such Generations against you or your end users, all provided that you comply with these terms and our Content Policy."
Aragon asserts that your AI models are automatically deleted after 30 days and that "You have the ability to delete both your uploaded and generated photos at any time and from anywhere."
The safety of your data isn't your only concern when it comes to using AI photo apps. As Techlicious has reported, photo editing apps often find ways to gain rights to your photos. Online security company McAfee is warning that as these AI art services gain popularity, there is a risk of picking one that's a front for hackers to steal your personal data. So, it pays to read the user reviews, ensure the developer has other apps with good reviews, check the privacy policy and terms of service, and verify your rights to the images and the pricing before uploading your photos.
Other data, including your name and contact information, may be retained for up to three years and is transferable to the companies' partners and new owners if the service changes hands.
Pricing
An AI headshot costs about 1/10th of booking a professional photographer. HeadshotPro and Aragon start at a flat $29.00 for a set of 40 photos in about two hours. With Remini, you need to subscribe to their service for $9.99 per week, though you can try it free for a week. The promise of a high amount of cheap, high-quality photos is understandably exciting, but the results of these computer-generated photo shoots look inconsistent and odd.
The bottom line
Upon reviewing the results of AI-portrait technology and weighing the costs and privacy concerns, it's hard to recommend using any of these apps. If you want to try one, though, Remini would be my choice since it has the clearest privacy policy, regularly deletes user data, and you can try it for free. 
[Image credit: Suzanne Kantra/Techlicious, Techlicious/Remini]
Sloan Elliott Lomax-Emrick is a writer based in New York. His work covers intersections of technology, celebrity culture, family, and nature.