Asian markets mostly rise on US debt ceiling optimism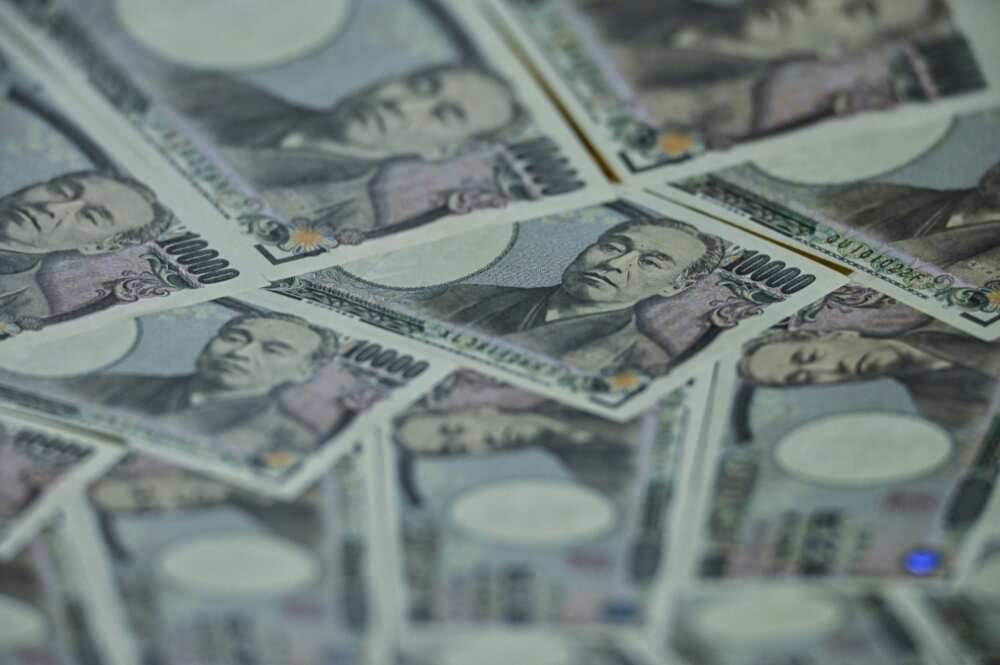 Hopes that lawmakers are edging closer to a deal to hike the US debt ceiling lifted spirits in Asia on Friday, though traders remain nervous as a deadline to avert a calamitous default draws closer.
Markets have taken a hit in recent days on worries about the slow pace of negotiations in Washington, even after President Joe Biden and House Speaker Kevin McCarthy expressed optimism earlier in the week.
On Thursday, Biden reiterated his pledge that "there will be no default" despite the wrangling, adding that talks with McCarthy, who leads the Republican negotiators, had been "productive".
For his part, the Speaker also expressed his determination to get an agreement to raise the borrowing limit by June 1, when the Treasury has warned the government is expected to run out of cash to service its debts.
"We know where our differences lie," he said. "We do not have an agreement yet. We knew this would not be easy. It's hard, but we're working. And we're gonna continue to work till we get this done."
Reports said the two camps were edging towards a deal that would lift the debt ceiling and cap spending for two years.
Pressure for a deal was ramped up Wednesday after Fitch placed the country's AAA-ranked credit on "rating watch negative" owing to the standoff.
The announcement raised the possibility of a first downgrade since another ratings agency, S&P Global, did so during a similar standoff in 2011.
But there is still plenty of rancour on Capitol Hill, with some Republicans even questioning whether the United States is even likely to default at all, despite warnings about the potential economic chaos it would cause.
Meanwhile, Democratic minority leader Hakeem Jeffries said Republicans had abandoned their jobs in Washington to go on holiday.
"And these Republicans, they're going to say that Joe Biden refused to sit down with them," he added.
Still, the broad consensus is for the borrowing limit to eventually be raised at the 11th hour, after a period of brinkmanship.
'Hard deadline'
Wall Street had a mixed Thursday, with the Nasdaq and S&P 500 surging higher thanks to a rally in tech firms fuelled by a blockbuster sales forecast from chip giant Nvidia.
And Asian markets mostly rose on Friday.
Tokyo led the way thanks to a weaker yen and softer inflation that had traders betting the Bank of Japan would not tighten monetary policy any time soon.
The dollar on Thursday broke past 140 yen for the first time since November, with strong US data fanning expectations the Federal Reserve will hike interest rates again next month.
Sydney, Seoul, Singapore, Taipei and Jakarta also rose, though Shanghai, Manila and Wellington dipped.
Hong Kong was closed for a holiday.
SPI Asset Management's Stephen Innes warned that the strength of markets could impact the talks in Washington.
"The one issue that could stand in the way of a deal before the US holiday weekend is the widely held belief that markets might need to get worse before politicians feel forced to act," he said.
He also said that the June 1 deadline could also be an issue.
"We think lawmakers are treating June 1 as a hard deadline since it is the only specific date… Congress has to work with.
"That said, if, as the date approaches, it becomes clear that the Treasury will not be close to depleting funds by June 1, some lawmakers might begin to see the hard deadline as slightly softer. So discussions could drag out."
Key figures around 0230 GMT
Tokyo – Nikkei 225: UP 1.0 percent at 31,101.60 (break)
Hong Kong – Hang Seng Index: Closed for a holiday
Shanghai – Composite: DOWN 0.5 percent at 3,185.09
Euro/dollar: UP at $1.0737 from $1.0727 on Thursday
Pound/dollar: UP at $1.2334 from $1.2321
Dollar/yen: DOWN at 139.83 yen from 140.09 yen
Euro/pound: UP at 87.07 pence from 87.04 pence
West Texas Intermediate: DOWN 0.2 percent at $71.66 per barrel
Brent North Sea crude: DOWN 0.5 percent at $76.83 per barrel
New York – Dow: DOWN 0.1 percent at 32,764.65 (close)
London – FTSE 100: DOWN 0.7 percent at 7,570.87 (close)
Source: AFP