Become a Leader in Decluttering with the Becker Method Certified Professional Training Course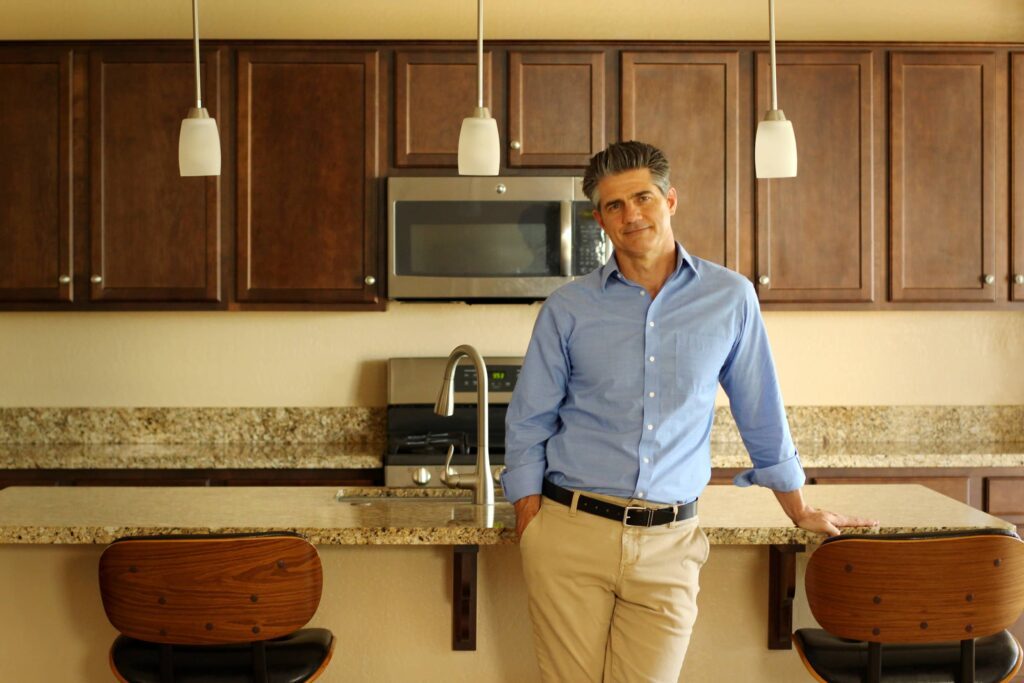 In today's world, clutter isn't just an inconvenience; it's a persistent challenge affecting mental health, relationships, and quality of life. Never before in human history have people owned as many possessions as they do today.
And with consumerism on the rise, people increasingly feel trapped in their own homes, weighed down by possessions that contribute little to their well-being.
As individuals seek out solutions to take back control of their spaces and lives, the demand for experts who can guide them through this transformation is soaring.
If you are a Professional Organizer, Move Manager, or Productivity Expert—or just someone who is passionate about helping others own less—I have exciting news for you.
I'm thrilled to introduce a new opportunity to elevate your expertise: the Becker Method Certified Professional Training Course, designed to equip you with the most effective skills and resources to help others declutter their homes and own less.
Why This Course? Why Now?
For more than 15 years, I have helped people own less through this blog, my books, the Uncluttered Course, my YouTube channel, and the Clutterfree App.
The revolution is underway, but there is still so much to do!
The opportunity for you to make a significant impact in the lives of others, through your professional circle and beyond is immense.
This Professional Training course, and the accompanying resources, are designed to not just inform, but to transform, enabling you to become a leader in the decluttering movement—helping others own less and live more.
Professional Benefits:
Stand Out in Your Industry: Gain specialized knowledge and a certification badge, elevating your credibility and attracting clients who seek proven expertise.
Save Time with Ready-Made Resources: Registration in the Professional Training Course comes with access to any and all digital resources I have created.
Purpose-Driven Client Acquisition: Once certified, you will be personally endorsed and listed on the Becker Method Certified website.
Earn Education Hours for Your Association: This course counts towards professional development hours, keeping you ahead in your industry.
Increase Your Earning Potential: The more effectively you can help people, the more revenue you can generate for your business.
What You'll Learn
The six-week certification course is filled with my 15 years of experience resulting in valuable content designed to make you an authority in decluttering. Here are the six topics I cover in-depth during the training:
Guiding to Less: Techniques to inspire and motivate clients toward a simpler, more fulfilling lifestyle.
Uncluttering Basics: Master the seven-step Becker Method for effective decluttering—this is a behind-the-scenes explanation of the strategy presented in my books and the Uncluttered Course.
Clearing the Clutter: Advanced strategies and techniques for helping people remove their unneeded possessions.
Decluttering Dialogues: Specific responses and strategies to common questions and objections that may arise during the decluttering process.
Conquering Roadblocks: Tools and tips for overcoming obstacles (and excuses) that can halt or slow down progress.
Maintaining Simplicity: Methods for instilling lasting habits in your clients for a sustained clutterfree life.
In addition to the core content, participants will receive access to 5 bonus personal-development videos, 3 live group coaching calls with me, and a vibrant, interactive community forum for additional learning and networking opportunities.
How to Join
Registration is open until Sunday, September 24, and the course begins on Monday, September 25. At a price of $1,299, the course represents an investment in your professional growth and long-term success.
After completing the course and passing the final examination with an 85% score or higher, you'll officially be a Becker Method Certified Expert.
Experts with at least one-year of professional experience will be listed as Certified Professionals.
Participants without at least one-year of professional experience will be listed as Certified Individuals.
Make a Lasting Impact
This course is about much more than merely "tidying up." And it is more than how to help people organize their possessions.
It is a thoughtful, strategic, purpose-driven method to help people own less, overcome consumerism, and live bigger, better lives because of it.
It's about empowering you to lead others toward meaningful change. Your guidance can help people find more than just a cleaner space—it can help them find more time, more peace, and more purpose. It can change the world for the people you want to help most.
Are you ready to be a part of that transformation?
Sign Up for the Becker Method Certified Professional Training Course Today
If you are committed to deepening your professional impact and becoming a key player in the transformative journey of decluttering, don't miss this unique opportunity.
Join us now to amplify your skills, your influence, and your passion to change lives.
—
PS: If you are a reader of this blog who wants to hire a professional declutterer to come to your home, trained in the exact methods, strategy, and approach that I have taught on this blog and books for the last 15 years, Becker Method Certified Professionals will soon be listed on this site. Professional Declutterers, trained by me, are coming soon and can be found here.
If you have any questions about the Certification Course or Hiring a Becker Method Certified Professional, don't hesitate to ask in the Comment Section below.