Bola Tinubu: 2 Recurrent National Issues President Failed To Address In His Inaugural Speech
President Bola Tinubu took over the affairs of Nigeria on Monday, May 29, from former President Muhammadu Buhari in a dramatic and historic manner that Nigerians still found themselves in the web of the event.
This is as a result of the fact that the new president hit the ground running as he had said while campaigning for the office of the first citizen.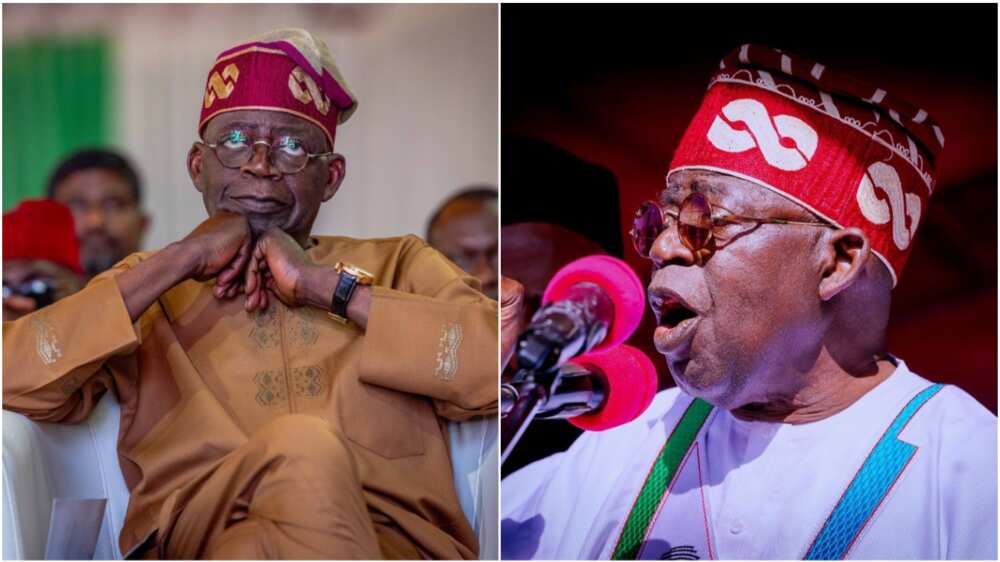 Latest about Bola Tinubu, ASUU, JOHESU, NARD, Doctors' Strike
The day remain memorable for Nigerians as Tinubu announced the removal of the fuel subsidy, noting that there was no provision for it in the 2023 budget by the previous administration and the oil marketers immediately swung into action even before the president leaves the podium.
Despite being commended for the inaugural speech by some political pundits, there are 2 important recurrent national issues that Tinubu did not address in the speech.
PAY ATTENTION: Follow us on Instagram – get the most important news directly in your favourite app!
The issues are highlighted below:
ASUU Strike
One major recurring problem that Tinubu failed to talk about is the consistent industrial action by the Academic Staff Union of Universities (ASUU).
The union was forced to end its longest strike ever under the previous administration through the industrial court, which eventually left the agitation of the university lecturers' unaddressed and Tinubu's silence may mean he would continued as what Buhari has done to the vital part of the education sector.
Doctors Strike
Another important and recurrent national issue in Nigeria is the doctors' strike that Tinubu was silent about in his inauguration day.
The National Association of Resident Doctors (NARD) called off its strike 7 days to Tinubu's inauguration after signing a memorandum of understanding with the previous administration. An MoU that has not been implemented.
Currently, the Joint Health Sector Unions (JOHESU) were on strike. The medical practitioners began the industrial action on Thursday, May 25, 5 days to Tinubu's inauguration and the new president failed to comment on way forward in the health sector in his inaugural speech.
Tinubu urged to prioritize education sector
Imam Abdulrafiu Busari, the deputy chief Imam of Ayobo community in Lagos, urged the president to surround himself with good advisers because "governance is not a one man show".
The Islamic leader, while speaking with legit.ng, asked Tinubu to be a good listener to the yearning of the people and take care of the civil servants.
He then said:
"Government can't share money to us, government can't buy us clothes but there are some things such as education, and other sectors should be taken care off.
"This is because once everyone is informed and knowledgeable, it would be a form of empowerment on whatever such a person was doing."
Source: Legit.ng