Brazil's Indigenous peoples ministry could see key powers curbed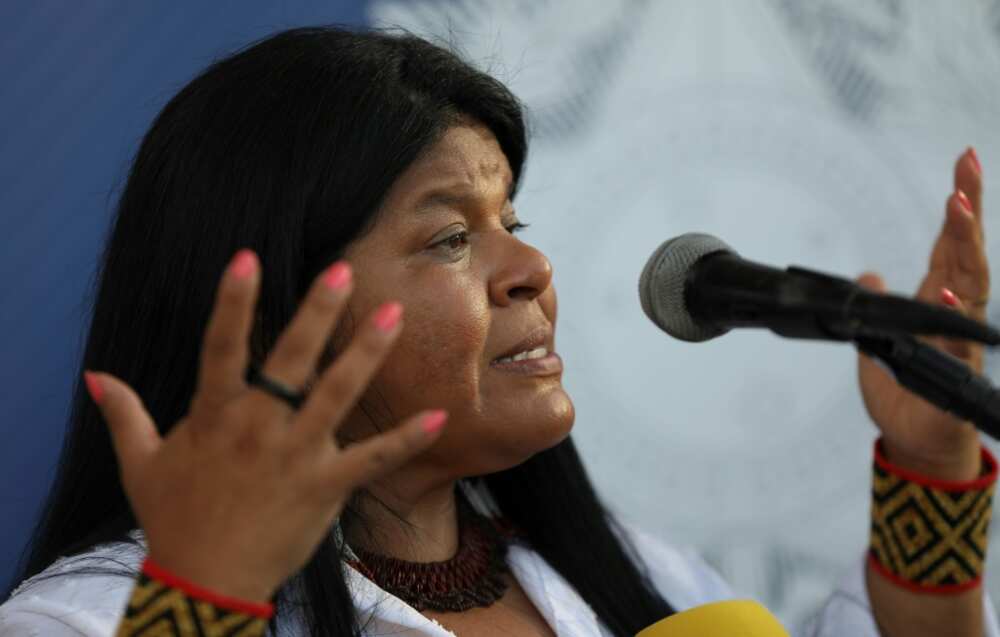 Brazil's congress could strip the ministries of environment and Indigenous peoples of key functions, their heads warned Wednesday.
The first-ever Ministry of Indigenous Peoples was created by President Luiz Inacio Lula da Silva when he took office in January, and was given the power to demarcate Indigenous reserves.
But that power, so far provisional, needs to be approved by Congress to go into effect permanently. Instead, a recently proposed bill would leave the demarcation of land in the hands of the Ministry of Justice.
In an interview with AFP, Indigenous Minister Sonia Guajajara called the move a "step backwards."
"It is taking away the protagonism of Indigenous peoples and goes totally against what President Lula is defending: to recognize, value and guarantee the participation of Indigenous peoples in decision-making spaces."
The initiative to create a Ministry of Indigenous Peoples was welcomed by environmentalists, who consider Indigenous reserves an important tool against deforestation and climate change.
The bill would also divest the Ministry of Environment and Climate Change from its new duties regarding water management and the rural environmental registry.
According to Guajara, the changes seek to satisfy the "ruralist bench" in Congress, associated with the agribusiness sector — an industry accused in some instances of illegally occupying Indigenous lands.
The changes could "cause very serious damage to the economic, social and environmental interests" of Brazil, Environment Minister Marina Silva said on social media.
Though Lula won the presidential election last year, not everyone in Congress always backs his decisions.
The bill was approved 15-3 in a Chamber of Deputies committee Wednesday, and heads to a plenary of both legislative chambers next week.
Source: AFP