Breaking: Gabon Junta Appoints Transitional President, Details Emerge
The military leaders in Gabon have taken a major action that has further changed the system of government in the Central African nation
The Gabon junta on Wednesday, August 30, named General Brice Oligui Nguema as the transition leader
The military leaders on Wednesday, seized control of power in the wake of the elections that ousted President Bongo secured a third term
General Brice Oligui Nguema has been appointed as the new head of state of Gabon after overthrowing President Ali Bongo, Bloomberg reported.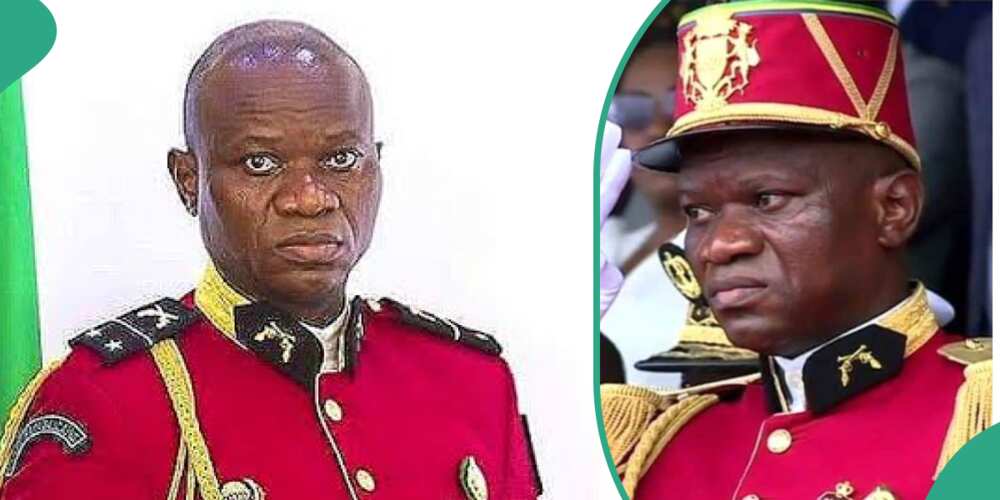 Soldiers in Gabon on Wednesday, August 30, appointed the head of the republican guard as the OPEC member state's new leader, hours after placing deposed President Bongo under house arrest and annulling elections in which he secured a third term.
Following this development, Reuters reported that General Nguema will serve as transitional president, Agence France-Presse reported, citing a statement read out on state television in the capital, Libreville, on Wednesday, August 30.
"General Oligui Nguema Brice was unanimously appointed chairman of the Committee for the Transition and Restoration of Institutions, chairman of the transition," declared an officer in the presence of dozens of senior officers, according to the press release read out on Gabon 24.
Watch the video as Gabon junta named a transitional president
Gabon: African Union sends strong warning to coup leaders
The head of the African Union Commission, Moussa Faki Mahamat, has reacted to political unrest in Gabon.
On Wednesday, August 30, Mahamat warned the Gabonese national army and security forces to adhere to their "republican vocation".
This is as he also strongly condemned what he described as an "attempted coup" in Gabon.
Gabon coup: Tinubu calls Canadian PM, Justin Trudeau
President Bola Ahmed Tinubu in a swift reaction to the military takeover in Gabon, is currently on the phone with Canadian Prime Minister, Justin Trudeau about the possible way forward.
The presidency confirmed this development through a statement issued on Wednesday, August 30, 2023.
The presidency in a statement, noted that Tinubu is working closely with other Heads of States in the African Union towards a comprehensive consensus on the next steps forward.
Gabon coup: World leaders react as soldiers sack Ali Bongo
World leaders have continued to react to the military coup that ousted President Ali Bongo from power in Gabon after succeeding his father, Omar, in 2009.
The military announced they had overthrown Bongo on national television on Wednesday, August 30.
China's foreign ministry spokesperson, Wang Wenbin, has called for the safety of President Bongo.
Source: Legit.ng