BREAKING: "The Hardest Challenges in Life", Ex-President Buhari Recounts
Ex-President Muhammadu Buhari has said that leadership in Nigeria is the toughest anyone can experience in life
Garba Shehu, the former spokesperson to the ex-President, disclosed this in a statement, quoting Buhari's message to Nigerians ahead of the Eid-El-Kabir celebration
Buhari then urged Nigerians to support his successor, President Bola Tinubu, adding that leadership of Nigeria requires the sacrifices and support of the citizens
Daura, Kaduna – Former President Muhammadu Buhari has recounted that one of the hardest challenges in life is the leadership of Nigeria.
The former President made this known in his Eid-el-Kabir message to Nigerians, adding that the challenging task required the sacrifices of Nigerians.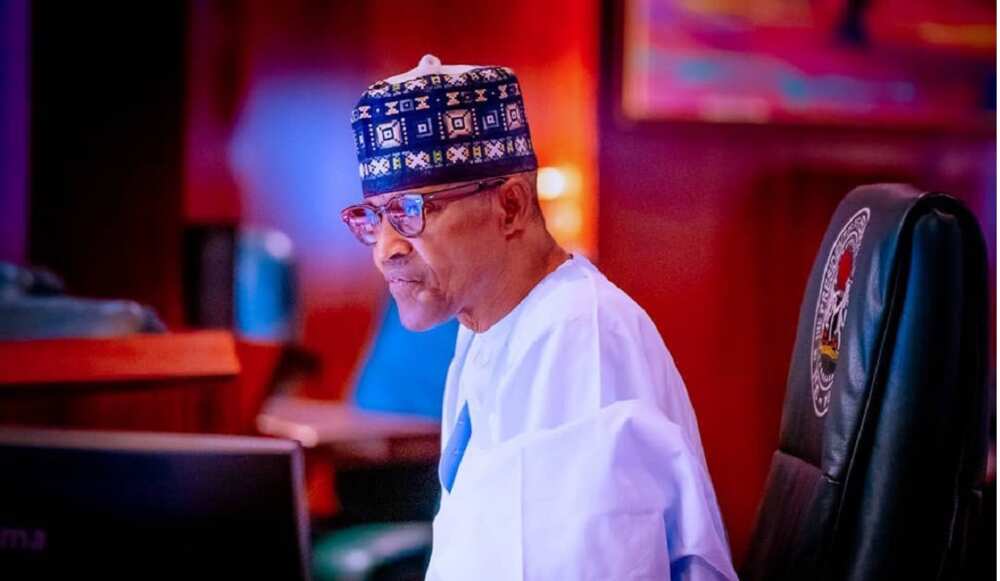 Recall that Buhari left the office of Nigeria's presidency on May 29 after handing over to President Bola Tinubu and resigned to private life.
Buhari greets Nigerians ahead of Eid-il-Kabir celebration
The former president's Eid greetings were contained in a statement by his ex-spokesperson, Garba Shehu, shared on his Twitter page on Tuesday, June 27.
Buhari, in his Eid-El-Kabir message to Nigerians, urged the people to rally support for his successor, President Tinubu.
The statement reads in part:
"Leading a country like Nigeria is one of the hardest challenges in life and urged Nigerians to fully support the Tinubu Administration to succeed and that leadership is a challenging task that demands the sacrifices and support of the citizens."
Ex-President Buhari speaks against after fuel subsidy comment
Buhari's comment is coming 24 hours after he claimed that President Tinubu would have lost the 2023 presidential election if his administration had removed the controversial fuel subsidy.
The former President defended his action in a statement on Monday, June 26, adding that he did not remove the fuel subsidy so that the All Progressives Congress (APC) will not lose the February 25 presidential election.
He then faulted the APC for not providing and defending his action of not removing the fuel subsidy.
See Shehu's tweet here:
Source: Legit.ng