Debt Crisis: Rewane Lists Steps for Nigeria to Escape as China Gives 3 Conditions to Buhari or Tinubu
Renowned economist Bismarck Rewane has proposed steps Nigeria can take to escape its mounting debt burden
The DMO reveals that Nigeria's debt as of the end of December crossed more than N46 trillion
China, one of the country's biggest creditors, is now willing to hear Nigeria's debt issues but has set three conditions
Bismarck Rewane, the Managing Director and Chief Executive Officer of Financial Derivatives Company Limited, has proffered three solutions to Nigeria's debt burden.
In the company's latest Monthly Economic Update, Rewane wants the Nigerian government to approach the International Monetary Fund (IMF) for a Policy Support Instrument (PSI), debt conversion, and debt restructuring.
According to Rewane, implementing the three proposals could aid the country in decreasing its debt.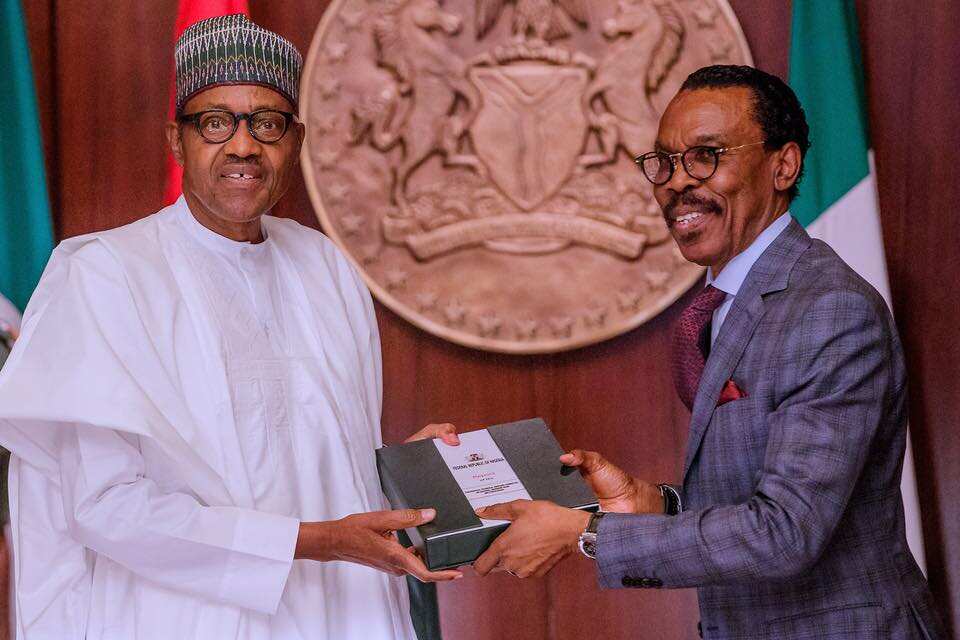 Rewane, also a member of the Presidential Economic Advisory Council (PEAC), said the PSI option enables the IMF to offer policy advice and help Nigeria in the form of knowledge and direction about economic strategies, Punch reports.
He said:
"Critical reform policies such as exchange rate, subsidy, and pricing reforms, aimed at eliminating production barriers and increasing public revenue, will be implemented through the PSI."
Debt restructuring
On the debt restructuring option, Rewane stressed that it was not necessarily a different option from the PSI. Still, it remains feasible because sovereign default is not an option.
He added that a sovereign debt restructuring could take several forms, depending on the severity of the country's financial situation and the willingness of its creditors to negotiate.
His words:
"The PSI will help Nigeria meet the 'conditionalities' for a talk with its creditors. A sovereign debt restructuring can take several forms, depending on the severity of the country's financial situation and the willingness of its creditors to negotiate."
China willing to listen on debt restructuring
Meanwhile, one of Nigeria's biggest creditors has expressed readiness to listen to Nigeria and other countries burdened with its debt.
Data from Debt Management Office (DMO) shows that as of December 2022, Nigeria's debt to China stood at $4.29 billion, up from $1.39 billion in June 2015 when President Muhammadu Buhari kicked off his administration.
Legit.ng reported that China expressed willingness to restructure Nigeria's debt with other countries only if three conditions were met.
These conditions include the need for multilateral creditors to develop solutions for their participation in debt restructuring as soon as possible.
Second, the IMF has to take action in information sharing on debt sustainability assessments as soon as possible.
While the third condition is that the parties concerned have to agree on the specific way for creditors to participate on comparable terms.
Nigeria repays China, Islamic bank, others N3.63tn debt
In another report, Legit.ng revealed that Nigeria has successfully repaid part of its debt to countries and institutions.
The report provided a breakdown of how the money was paid to China and Islamic banks, among others.
Although the repayment is good news, the Nigerian government has borrowed another N6.69 trillion.
Source: Legit.ng