"Details Will Shock a Lot of Nigerians": Dates to Unveil Tinubu's Ministerial List Finally Announced
The president of the Senate, Godswill Akpabio, may reveal the names of President Bola Tinubu's ministerial nominees at the plenary this week
The unveiling was postponed last week due to last-minute adjustments, but it is expected to happen this week
According to sources, the list of Tinubu's ministerial nominees will shock many Nigerians
FCT, Abuja – The president of the Senate, Godswill Akpabio, may unveil the names of President Bola Tinubu's ministerial nominees at plenary this week.
While the specific date for the unveiling has not been disclosed, plenaries at the Senate (and the House of Reps) are held on Tuesdays, Wednesdays and Thursdays.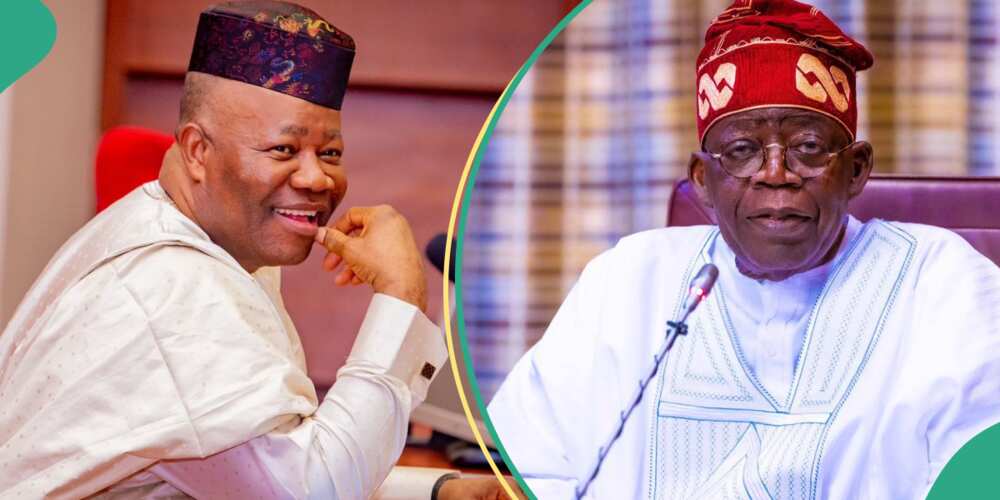 There had been speculations that the ministerial list would be unveiled last week, but it never happened.
Based on new law put in place by his predecessor, President Tinubu and all the newly elected state governors must submit the names of their ministerial nominees or commissioner nominees to the National/State Assemblies for confirmation within 60 days of taking the oath of office.
This implies that the president must submit the lists of nominees for ministers before the end of July.
Why ministerial list was not unveiled last week – Sources
The Punch cited sources at the National Assembly as stating the letter containing the names of the ministerial nominees got to the Senate President last week.
They, however, noted that the unveiling was delayed due to some last-minute adjustments.
One of the sources who is said to be a lawmaker noted that the names would be read out this week but could not tell when exactly.
"The names of the ministerial nominees will be out this week," the source was quoted as saying.
Tinubu's ministerial nominees: Many people will be shocked
Another source cited by the newspaper also said the names would be unveiled this week, adding that many people would be shocked.
"The list of the nominees will be unveiled this week and I can tell you that the details will shock a lot of Nigerians. I mean a lot of big politicians will be thrown aback.
"This will be the real Asiwaju Tsunami," the source added.
Senate did not have Tinubu's ministerial list – Umeh
Meanwhile, Legit.ng earlier reported that Victor Umeh, the senator representing Anambra Central Senatorial District, disclosed that the Senate did not have President Tinubu's ministerial list.
Umeh added that the Senate could not have been talking about the ministerial list during the Red Chamber's closed-door meeting.
Source: Legit.ng