"Doing Too Much to Keep This Relationship": Toyin Lawani's Husband Set to Open Up About Their Marriage
Toyin Lawani's husband, Segun Wealth, took to Instagram to speak about the turbulence in his marriage
The famous photographer, who got married to the single mom less than two years ago, said he was pushed to let the public know the truth about his marriage
Segun Wealth revealed that they have been putting on a picture-perfect union image for public consumption, which he was apparently tired of playing 
Celebrity stylist Toyin Lawani's husband, Segun Wealth, has lamented on social media about their marital difficulties.
The celebrity photographer, also known as Dee Unknown, posted several picture texts indicating he was undergoing marital crisis.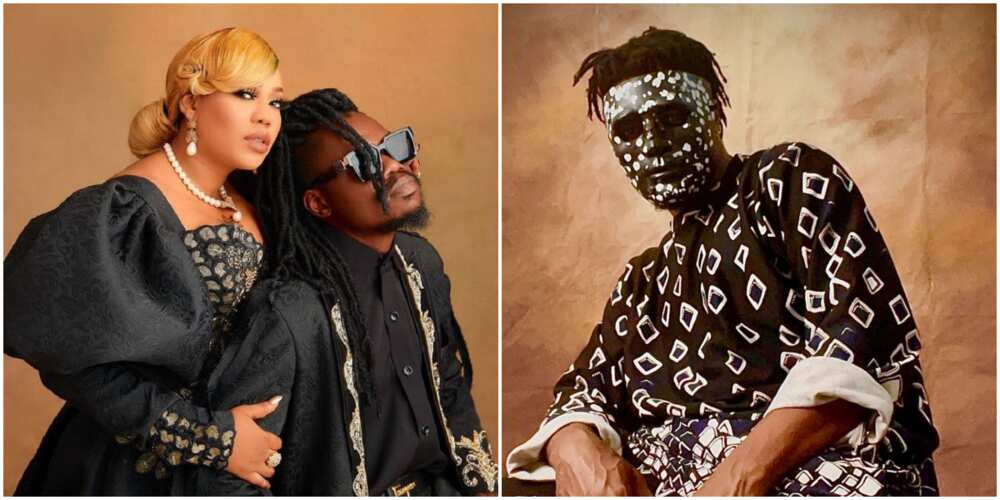 He stated that he has been putting forth his best effort for their love to work and has smiled in public to ensure a harmonious relationship.
Segun Wealth went on to reveal that he cannot continue to live that way and stated that he was set to find a different sort of peace and concentrate more on himself.
PAY ATTENTION: Follow us on Instagram – get the most important news directly in your favourite app!
Taking to his Insta story he wrote:
"Love is pain I mean love is a scam. It's just so sad how I always try to be big and hide beside my skin every single time for love sake. How much I hear the sound of my blood rushing and how I try to calm my emotions.
"Giving my best for love to work. How I put up that smile in public for a perfect relationship but how long do I really want to do this for? Man is not getting any younger for such. Perfect picture, perfect video all in the eyes of the public and fans but the heart is runs. Please don't call me to order I'm broken.
"Can't keep fighting this longer. I just need to drop everything and find another type of peace. Focus on my self more. There's nothing in pleasing anyone for love sake, cover face say it's @deeeunknown I'm tired, I be doing too much to keep this relationship.
"Water should just take me away. Water should just wash me for a new start. I've been scared to start over but this pain is too much water has dried up my glands. I'm sorry I'm tired can't keep pretending I'm okay"
See his post here
Toyin Lawani's husband sparks reactions
Legit.ng captured some reactions to the celebrity stylist's husband. See their comments below:
evelyn____xx:
"Didn't you leave your whole wife and kid to chase money and fame. Serves you right."
yes_am_adababy:
"There's no peace for a man that left his beautiful wife and kids for another woman!!"
lilly_unusual__:
"How can you be tired when your groom price was paid in full…. You die there."
zika_fierce:
"Isn't this the same guy that left his family for Toyin? He should go outside and touch grass."
theladytoyah':
"Someone said why won't he be tired and see shege when his Groom price was paid in full ahahah , me I will soon leave this internet for y'all."
poshest_hope:
"It's the " cover face say it's dee unknown " for me. No be you gree do ojuju calabar for woman?"
Toyin Lawani's husband gets a massive tattoo of stepson on his chest
Legit.ng previously reported that There is nothing like the love of one's parents and this is exactly what Toyin Lawani's son, Tenor, is enjoying at the moment.
According to the newlywed stylist, her husband, Dee Unknown, made Tenor extremely happy by getting a massive tattoo of the little man's face on his chest.
Lawani explained that her little boy has always disturbed her and asked why she only has a tattoo of his elder sister on her body and none dedicated to him.
Source: Legit.ng