Full List of All Banks USSD Code for Electronic Transaction As CBN's Cashless Policy Starts Fully Jan 9, 2023
The Central Bank of Nigeria has revealed that plans to ensure Nigerians become a cashless society
One major structure to achieve this is the use of Unstructured Supplementary Service Data(USSD) for transactions since it doesn't need internet
Legit.ng has provided a full list of all bank's USSD codes for quick electronic funds transactions
The use of an electronic payment system is set to reach a new height as the Central Bank of Nigeria begins the implementation of its cashless policy kicks off from January 9, 2023.
The cashless policy, which is based on the redesign of the Naira, would limit Nigerians' withdrawals from ATMs to N200 denomination notes or below.
While individuals who visit the bank can only withdraw up to N500,000 weekly and organizations, N5 million weekly.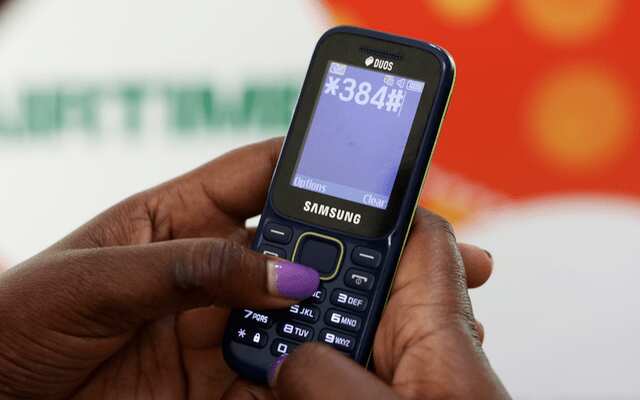 This implies that Nigerians would have to rely heavily on electronic transactions, especially via USSD.
What is USSD Banking
The term "unstructured supplementary service data" (USSD) refers to a technology that has been present since the early 1990s.
USSD is particularly appealing for financial services since it serves customers with older phones, non-smartphones, and those who do not have internet access through their mobile service provider.
How Does It Work?
To use the USSD code for any bank transaction, you would need to activate the code on your mobile phone, using your choice phone number.
For most banks, you must have registered for a new account, or have an old bank account with them, before you can access those financial services. 
After this, a user set up a 4 or 5-digit transaction PIN to authorize all transactions. This PIN would also serve as a shield to prevent impersonators or fraudsters from accessing your account.
Here is a list of banks' USSD code
ALAT Bank(Wema)- *945#
Ecobank – *326#
FCMB – *329#
Fidelity Bank- *770#
First Bank- *894#
GTBank – *737#
Heritage Bank-*745#
Keystone Bank- *7111#
Polaris Bank- *833#
Stanbic IBTC Bank- *909#
Sterling Bank- *822#
UBA- *919#
Union Bank- *826#
Unity Bank- *7799#
Wema Bank – *945#
Zenith Bank- *966#
Nigerian man buys Elon Musk's Starlink, shares experience, cost
Meanwhile, in another report, a Nigerian man has successfully imported Elon Musk's Starlink network and has shared his experience
The new network will battle it out for data subscribers with MTN, GLO, and other telecommunication companies
The Starlink network is said to provide faster internet speed, and will also have a wider reach
Source: Legit.ng