The TP-Link Deco XE75 is a fast whole-home mesh WiFi 6E system with robust throughput and excellent range. It receives high marks from professional reviewers and consumers alike (4.5 stars on Amazon), citing "excellent data throughput" and "easy installation." And, it's now on sale: The two-pack, which covers homes up to 5,500 sq. ft., is now $229.99 ($70 off), and the three-pack, for homes up to 7,200 sq. ft, is $329.99 ($120 off).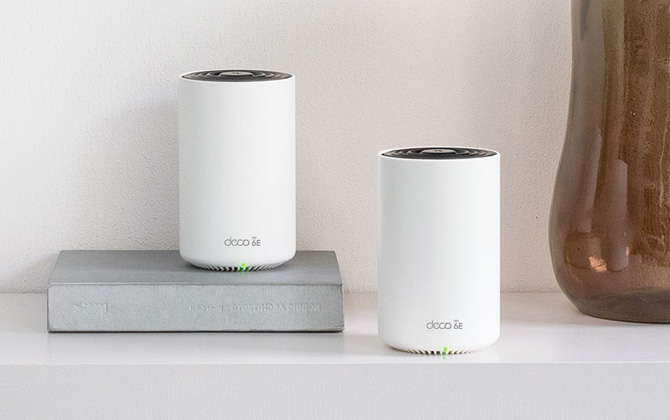 By supporting WiFi 6E, the Deco XE75 can fully take advantage of the 6GHz band to help reduce signal interference and increase capacity. And as an AXE5400 router, it has a maximum total data throughput of up to 5,400 Mbps – more than enough for most households. Plus, it supports connecting up to 200 devices, which is great if you have smart home devices.
Another key selling point is that the Deco XE75 comes with TP-Link's HomeShield parental control and security software. The free Basic service includes everything most people need – network security scans, device priority, and, for parents, the ability to pause the internet, block websites, and filter content. The Pro version ($5.99 per month, $54.99 per year) offers more advanced features, like malicious content filtering and internet access time limits per user.
If you want to get better WiFi speeds at home with a new mesh WiFi system, the TP-Link Deco XE75 will keep up with your internet needs for years to come. Snap up this deal while it lasts.

[Image credit: TP-Link]