You likely use a primary Google account for various services such as Gmail, Google Maps, Google Docs, and Google Photos. However, you may also have secondary or temporary accounts for events, projects, shopping, and other purposes, which you don't regularly access. If you've left any of your Google accounts unused for the past 24 months, be warned that they might be deactivated later this year. This is due to a recent change in Google's Inactivity Policy that applies to personal accounts that haven't shown activity for two years. The policy change doesn't impact accounts belonging to organizations, such as schools and businesses.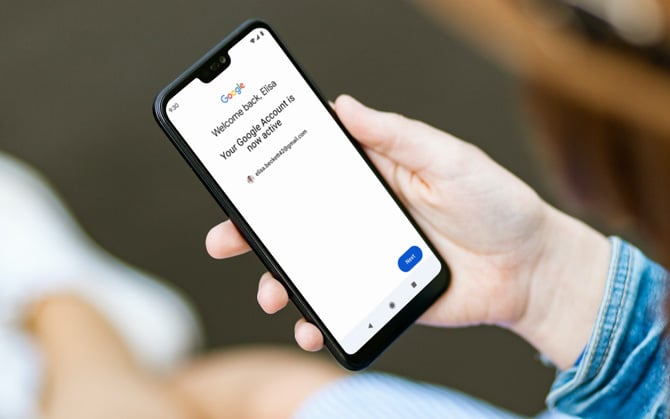 Google cites security concerns for the change in policy. The company's internal analysis found that inactive accounts are ten times less likely to have two-factor authentication enabled and often have easy-to-crack passwords. If compromised, these accounts could be used for identity theft or sending spam emails.
Should your account be deleted due to inactivity, you will lose all content associated with your Google Account, including Gmail, Google Docs, Google Drive, Google Meet, Google Calendar, Google Photos, and more. However, don't panic – Google says it won't start deleting accounts until December 2023, and you'll receive ample warning. Before deleting any account the company deems inactive, you will receive multiple notifications through the account's Gmail address and recovery email addresses (see the section below on how to set a recovery email address).
If you want to keep your account, making it active again is simple. The easiest method is to sign in to your account at least once every two years. This includes reading or sending an email in Gmail, using Google Drive, watching a YouTube video while signed in, downloading an app from the Google Play Store, using Google Search while signed in, or signing into a third-party app or service using Google. If you've recently used your Google Account or any of its services, your account will be seen as active and won't be at risk of deletion.
Additionally, Google says that an existing subscription through your Google Account counts as Account Activity. That applies to Google services, like Google One, and third-party app subscriptions (check out how to find your Google account subscriptions). And for now, if you have uploaded videos to YouTube to your Google account, the account won't be deleted.
If you don't want to keep your dormant Google account, you don't have to do anything. However, you may want to back up your data before you lose access. You can use Google's Takeout platform to export your data from Google services to other platforms. And, if you know you'll only be temporarily using a Google account or you're concerned about what happens to your account after you're gone, you can set up your preferences in Google's Inactive Account Manager.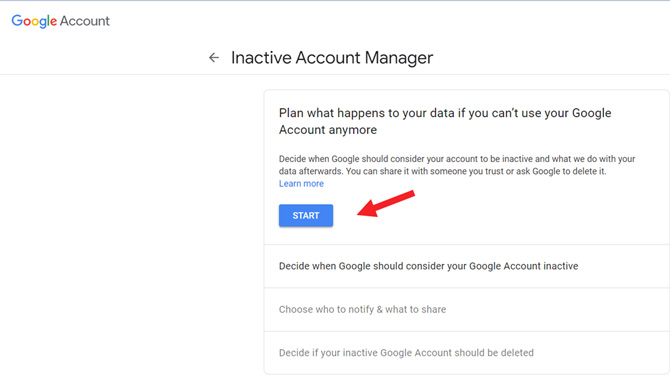 Even if you're an active Google Account user, setting up a recovery email address is a good idea. Here's how:
Go to Google Account (in the upper-right corner of your device's screen).
Select Manage your Google Account.
Scroll to "Security" in the left-hand side panel.
In the How you sign in to Google section, select Recovery email.
Add an email address for account recovery.
Input the 6-digit code sent to the new account recovery email address.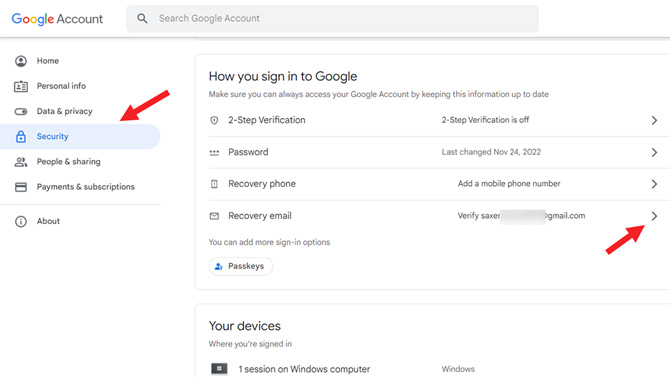 Once this is done, the account recovery email will be successfully added.
It bears repeating that before deleting your account, Google will notify you and confirm whether you're still using your account by checking for activity. And, while the new Inactive Account policy is currently in effect, Google won't start deleting inactive accounts until December 2023. This provides ample time for you to reactivate any unused accounts if you wish.
[Image credit: Screenshots via Techlicious and Google, image of hand holding phone via Smartmockups]
As a lifelong tech enthusiast, Hemant Saxena is always looking for the latest gadgets that intersect with his hobbies. For more than a decade, he has been writing about consumer gadgets, popular apps, and social media tips for publications, including Windows Club and Techmate Tricks.