What would you rather give up than your phone? According to surveys over the last few years, many have said they'd rather give up sex (30%), chocolate/alcohol (80%) or even their car (%30) than do without their phone. So when our phones are lost or misplaced, we panic. Fortunately, there are many easy ways to find your phone, whether it's hiding in the couch cushions with the ringer off, left behind at a restaurant or even stolen and turned off. Here are 5 ways to find your phone when it goes missing.
The first four ways of finding your phone require that your phone have location capabilities turned on BEFORE you lose your phone. For Android phones, you'll find this under Settings > Security & Location > Location (for some phones, you'll just see Location). For iPhones, go to Settings > [Your Name] > iCloud then select Find My iPhone and then turn on Find My iPhone and Send Last Location. You may be prompted to enter your Apple ID and password.

1. Google it (Android)
If you have an Android phone, you can find your device by Googling "find my device" on any device with a browser and internet access. Depending on the browser you use and whether you're logged into your Google account, you may be taken directly to Find My Device – Google or you'll need to select "Find My Device – Google" from the search results. Either way, you'll then log into your Google account or re-confirm your password. Once you're logged in, you'll be presented with a screen that shows your phone's location and the option to "Play Sound," "Lock" or "Erase." If you select "Play Sound," your phone will ring for up to 5 minutes, even if the ringer is off. If your phone is off,  you will see its last known location. 
If you have multiple Android devices, you can also download the Find My Device app (free for Android) to view all of the device associated with your account. 
If you've set up a child account using the Family Link app (free for Android and iOS), you can always check on the phone's location through the app.

2. Use Find My Phone (iPhone)
If you have an iPhone, you can use Find My Phone, an app that comes preloaded on iPhones and iPads and is available on iCloud.com. As noted above, you'll need to turn on Find My Phone before you'll be able to use Find My Phone (go to Settings > [Your Name] > iCloud then select Find My iPhone and then turn on Find My iPhone and Send Last Location). Then you'll be able to see your phone's location by logging into iCloud.com and selecting the Find My Phone app. You'll also be able to see other devices associated with your account and, if you've set up Family Sharing, you'll also be able to see their devices' locations, unless they've decided to keep their location private.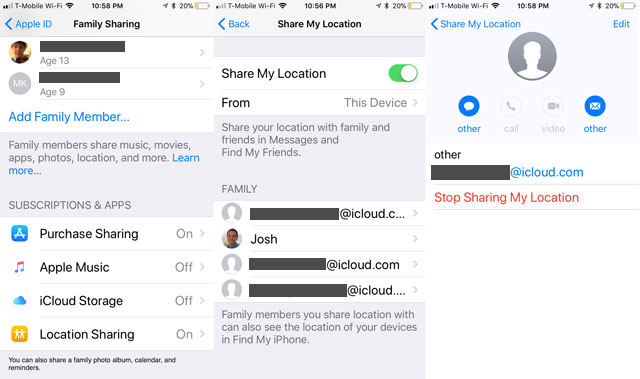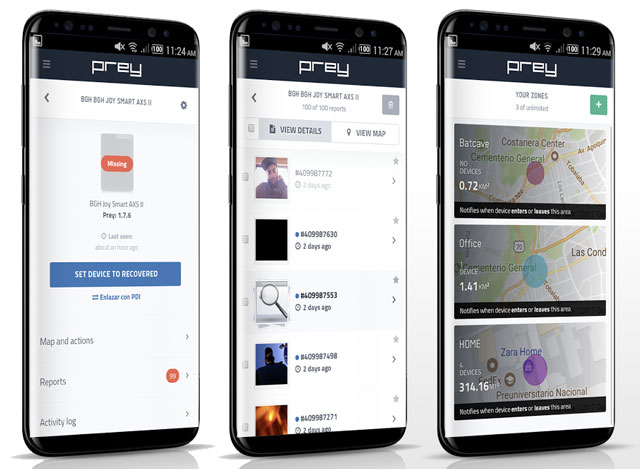 3. Use a phone tracking app
Tracking and recovery apps like Prey Anti Theft (free for iOS and Android) provide one place to track all of the mobile devices in your home, whether they run on iOS or Android (It covers Macs and PCs as well). Once you've installed the app on a device and created a Prey account, you're ready to start locating.
Depending on your issue—loss or theft—you can set your device to respond in different ways when you notify Prey the phone is missing. First, the phone determines its location and sends it back with a time stamp and pictures taken with the phone's front and back cameras. Then you can have the phone sound an alarm, receive a text message that states the phone is lost or stolen or operate in stealth mode. You can also set up Control Zones, areas in your city that you'll be notified if the phone enters or leaves. 
The free version covers 3 devices and one Control Zone. You can upgrade to a Personal account for $5 per month for 3 devices and 3 Controls Zones or Family account for $15 per month for 10 devices and unlimited control zones.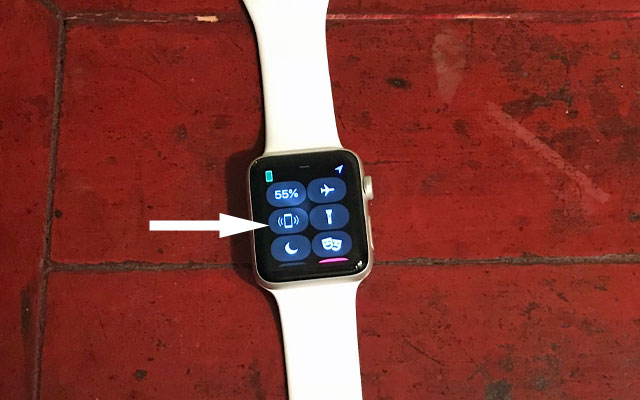 4. Use your
 

smartwatch

One feature on my Apple Watch that I use at least once a day is Ping iPhone. I just swipe up on the watch face and select the ringing phone icon. Tapping will ping the phone once. If you have an Android Wear watch and an Android phone, you can say "Ok Google, find my phone." Then you scroll up and tap Start and then select Find my phone. It will start ringing, even if the ringer is off.

Your smartwatch must be paired with your phone, Bluetooth must be turned on and the two devices must be in range.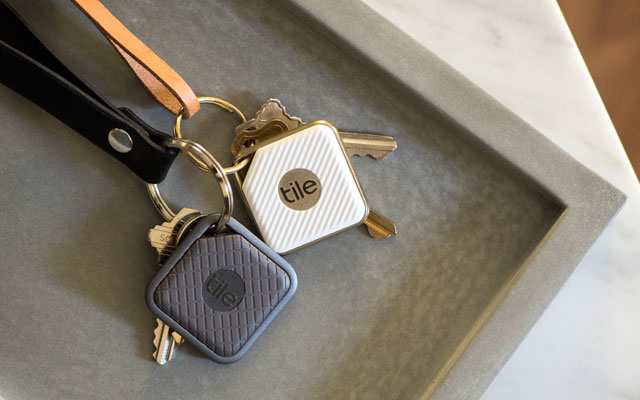 5. Use a device tracker
While you'll likely use your phone to find your keys and other items clipped to the Tile Pro, you can also use this tracker to ping your phone. You simply double press the Tile icon in the center and your phone will start to ring, even if the ringer is turned off. The Tile Pro has a range of up to 200 feet. You can pick up one Tile Pro for $25 or two for $45 on TheTileApp.com (check price on Amazon).
Updated on 8/6/2018 with new options
[Image credit: Lost phone via BigStockPhoto, Prey, Suzanne Kantra/Techlicious, Tile]