It is likely that in the event of an accident or medical emergency, you will have your Android phone with you. And if you use your phone to contact emergency services, you can share critical information with first responders and alert your emergency contacts.
In Android Settings, you can add emergency contacts and essential medical information, such as medications, allergies, blood type, organ donor status, and additional details for emergency services personnel. If you're running Android 12 or later, you can also turn on Emergency SOS, which lets you trigger calling emergency services, sharing your location with emergency contacts, and recording video by quickly pressing the power button five times or more. However, you have to set everything up first. Here's how.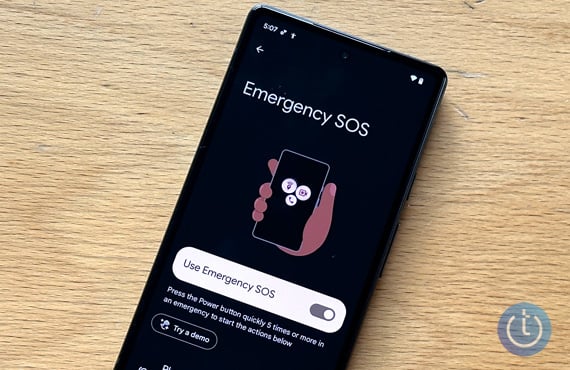 Input your medical information
Open Settings.
Select "Safety & emergency."
Select "Medical information." Fill in whatever information you'd like to share with emergency services. 
At the bottom of the page, tap "Change setting" in the information box.
Toggle on "Allow access to emergency info."
Input your emergency contacts
Open Settings.
Select "Safety & emergency."
Select "Emergency contacts."
Tap "Add contact" to add an emergency contact. Repeat for additional emergency contacts.
At the bottom of the page, tap "Change setting" in the information box.
Ensure "Allow access to emergency info" is toggled on.
Turn on Emergency SOS for fast and automatic access to help
The quickest way to call for help is to turn on Emergency SOS. When it's turned on, pressing the side power button quickly five times or more will call emergency services after giving you the option to cancel.
Open the Settings app.
Select "Safety & emergency."
Scroll down to "Emergency SOS" and toggle it on.
Tap on "Emergency SOS."
Tap on "Countdown" to change the number of seconds you have to cancel the call to emergency services if you've mistakenly activated Emergency SOS. You can also choose whether a warning sound will play during the countdown.
In the "Make emergency call" section, verify that the phone number is correct for your location.
Toggle on "Share info with emergency contacts" to share your location with your emergency contacts when you activate Emergency SOS.
[Image credit: Techlicious]
For the past 20+ years, Techlicious founder Suzanne Kantra has been exploring and writing about the world's most exciting and important science and technology issues. Prior to Techlicious, Suzanne was the Technology Editor for Martha Stewart Living Omnimedia and the Senior Technology Editor for Popular Science. In addition, Suzanne has been featured on CNN, CBS, and NBC.