Jubilation Erupts As President Tinubu Makes Fresh Appointment
President Bola Tinubu has approved the appointment of Olusesan Olufunso Adebiyi from Ekiti State as the new permanent secretary of the state house
Adebiyi reportedly succeeded Tijjani Umar, who had served in the position since April 5 2020, until his retirement on Thursday, August 10
The permanent secretary was said to have officially resumed on Monday, August 14, and he pledged his commitment to the country
FCT, Abuja – President Bola Tinubu has approved the appointment of Olusesan Olufunso Adebiyi as the new permanent secretary of the state house.
According to a tweet by Nigeria's presidency, Adebiyi succeeded Tijjani Umar, who recently retired from the position on Thursday, August 10. Umar served in that capacity from April 5, 2020, until his retirement.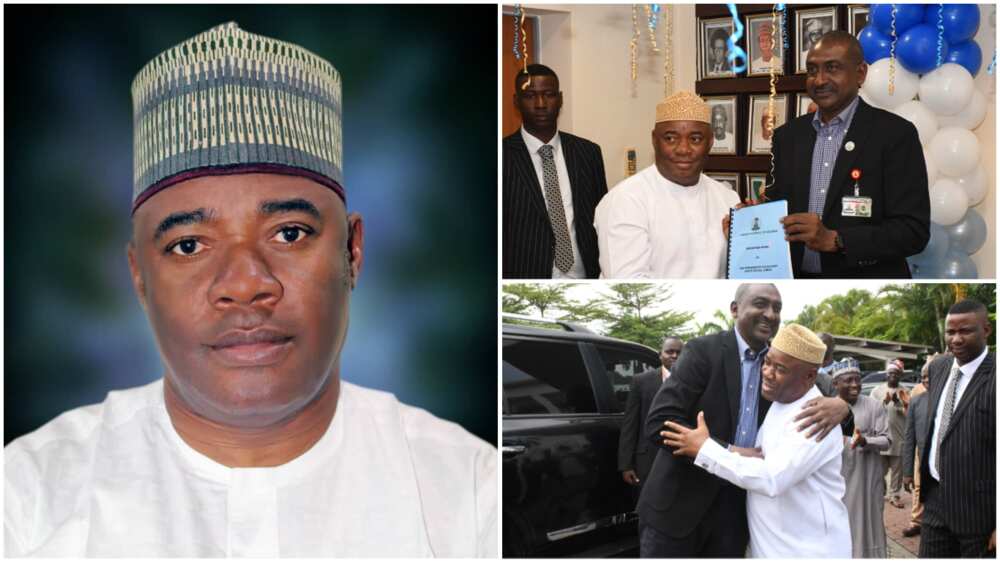 President Tinubu's new appointee resumes duty
It was learnt that Adebiyi officially resumed office on Monday, August 14, in Abuja, where he pledged his commitment to Nigeria. The handover ceremony was held at the administrative block of the State House.
Adebiyi earlier served as the permanent secretary of the Federal Ministry of Health and expressed appreciation to his predecessor, Umar.
The new permanent secretary acknowledged his predecessor's dedication to the country's service and congratulated him on his successful retirement on Thursday.
President Tinubu's new appointee makes a fresh commitment
Adebiyi's statement reads in part:
"I sincerely pledge my commitment to my fatherland. I will put forth my best effort for the success of the administration."
He further expressed the commitment to carry out all the tasks before him with loyalty, honesty, faithfulness, hard work and sincerity.
Addressing state house staff, the permanent secretary urged workers to work as a team with cohesiveness, dedication and renewed vigour to succeed on the tax before them.
Adebiyi, who is from Ekiti State, was born on January 8, 1968, at Kabba in Kogi State.
See the tweet here:
Source: Legit.ng