List of Senate Presidents Nigeria Has Had Since 1999 and the Region, States They Came From
The battle for the next senate president has begun, particularly with the micro-zoning of the position by the ruling All Progressives Congress (APC) recently revealed.
Many political pundits have tipped the southeast as the best option in uniting the country over time, but the APC zoned the position to the South-south and disclosed that Godswill Akpabio is its preferred candidate.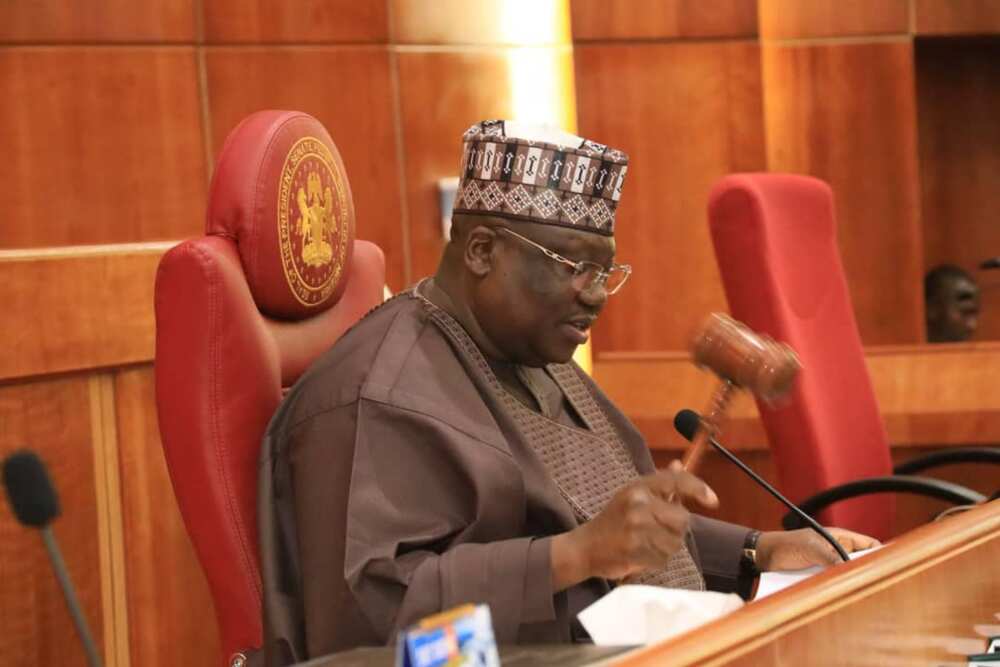 Since the return of democracy in 1999, the south-south region has never produced a senate president since the beginning of the 4th republic.
The first 5 senate presidents Nigeria had from 1999 were from the southeast, the 2 after them were from the north-central, while the outgoing one was from the northeast.
Evan Enwerem
The Imo state-born politician was the first senate president of the fourth republic in 1999.
Enwerem served between June and November 1999.
Chuba Okadigbo
Okadigbo was the senate president between 1999 and 2000 same under the administration of former President Olusegun Obasanjo.
He is a prominent politician from Anambra state, a core heart of the southeast region.
Pius Ayim
Ayim took over from Okadigbo after he was impeached as the president of the Red Chamber and served in that capacity between 2000 and 2003.
The Ebonyi-born politician has been trying to get his feet back into the political space since he left office. He attempted to contest the presidential ticket of the PDP in 2022.
Adolphus Wabara
Following the end of Ayim's tenure, Wabara emerged as the new senate president and served between 2003 and 2005.
Wabara is from Abia, another prominent state in the southeast region.
Ken Nnamani
Nnamani, a senator from Enugu state, emerged as the president of the Upper Chamber in 2005 and was in the position till 2007.
Though he served under the PDP but has joined the APC.
David Mark
Mark was the president of the Senate between 2007 to 2015, a 2-term Senate president under the administration late Umar Musa Yar'Adua and Goodluck Jonathan.
Mark is from Benue, one of the influential states in the north-central.
Bukola Saraki
Saraki was another north-central senator that has served in the senate president capacity between 2015 and 2019.
He was a 2-term governor of Kwara state under the PDP but joined the APC in the build-up to the 2015 election to emerge the senate president.
Ahmed Lawan
The Yobe-born politician was from the northeast and has been in the national assembly since 1999, elected to the House of Representatives and the Senate.
Lawan is the outgoing Senate president who ascended the position of Senate president in 2019.
Source: Legit.ng