Man Jailed Over Death of 39 Migrants Who Died In Lorry Container
In the United Kingdom, a 50-year-old Romanian, Marius Draghici, has been sentenced to 12 years and seven months
Marius Draghici got a 12-year sentencing over the death of 39 Vietnamese migrants who died in a lorry container where he was its driver
Draghici, whom the prosecutor said was the right man for one of the ringleaders, Gheorghe Nica, admitted to the 39 counts of manslaughter and one count of conspiracy to assist unlawful immigration
London, UK – A Romanian people trafficker has received 12 years and seven months jail term for the death of 39 migrants who are Vietnamese and died in a lorry container.
The 50-year-old Romanian, Marius Draghici, admitted to the 39 counts of manslaughter and one count of conspiracy to assist unlawful immigration, BBC reported.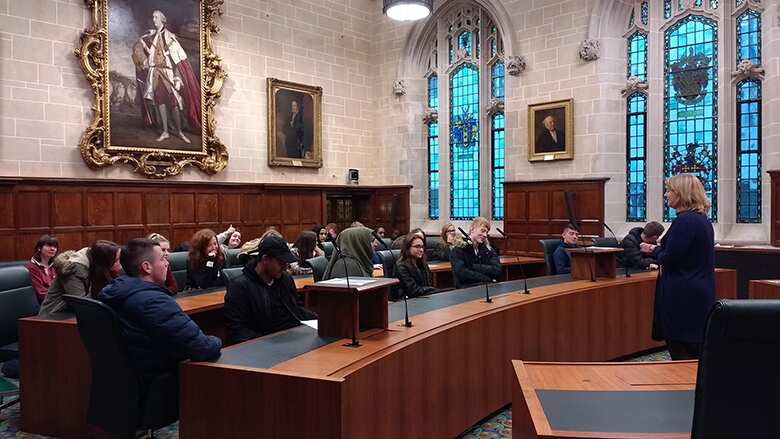 Details of Romanian Sentenced to jail in UK for human trafficking
According to the report, the remains of the migrants were found on an industrial estate in Grays, Essex, in October 2019.
PAY ATTENTION: Follow us on Instagram – get the most important news directly in your favourite app!
During the hearing, Old Bailey accepted that the condition in the trailer must be "unspeakable".
In his ruling, Justice Garnham said that Draghici "was a small but essential cog in the wheels of this criminal conspiracy" that "put would-be migrants at risk of death".
The 50-year-old Draghici led the migrants' onward transportation in the UK while asking as a driver. The Prosecutor, Bill Emlyn Jones KC, said he is a "right-hand man" to Gheorghe Nica, one of the ringleaders.
Why Ekweremadu was sentenced in UK court
Recall that Nigeria's former deputy senate president, Ike Ekweremadu, was charged with a similar case, organ trafficking.
The lawmaker was convicted and sentenced to nine years and eight months in prison by a United Kingdom court.
Ekweremadu was sentenced alongside his wife, Beatrice, who got four years and six months jail term and their doctor, who acted as in accomplice, Obinna Obeta, who got the highest sentencing, ten years.
"Ike Ekweremadu is a law-abiding citizen of Nigeria": IHRC tells UK court
Legit.ng earlier reported that the case of Ike Ekweremadu, the former deputy senate president of Nigeria in the United Kingdom, is gaining momentum.
IHRC, in a recent statement, appealed to the government of the United Kingdom to consider leniency for the embattled senator.
Ekweremadu and his wife, Beatrice, have been found guilty of organ harvesting and convicted under the Modern Slavery Act of the United Kingdom in a London court.
Source: Legit.ng