Michael B. Jordan Accused Of 'Cheating' Emotionally On Lori Harvey
The Allegations That The 'Black Panther' Actor Was Talking To Other Women While Dating The Socialite Surface As People Are Speculating About Whether Their Relationship Was Real Or Not.
Michael B. Jordan has been accused of being unfaithful during his relationship with Lori Harvey. The Johnny Storm a.k.a. Human Torch in 2015's "Fantastic Four" was allegedly talking to other women while he was dating the model.
The allegations that the actor was "cheating" emotionally on the SKN by LH founder surfaced as people are speculating on the Internet about whether their relationship was real or not. Weighing in on the debate, one anonymous source wrote to Deuxmoi, "It was a real relationship but he's been talking to other women throughout."
The source claimed, "No physical cheating more like emotional cheating," before detailing Michael's alleged bond with one of the women, "He spoke to one woman in particular the first half of last year. She lives abroad but they spoke and FaceTimed DAILY. They were obsessed w each and making plans for the future but it fizzled."
Echoing the story, another tipster wrote in another email to the Instagram account, "He slid into my best friends DMs a couple months ago."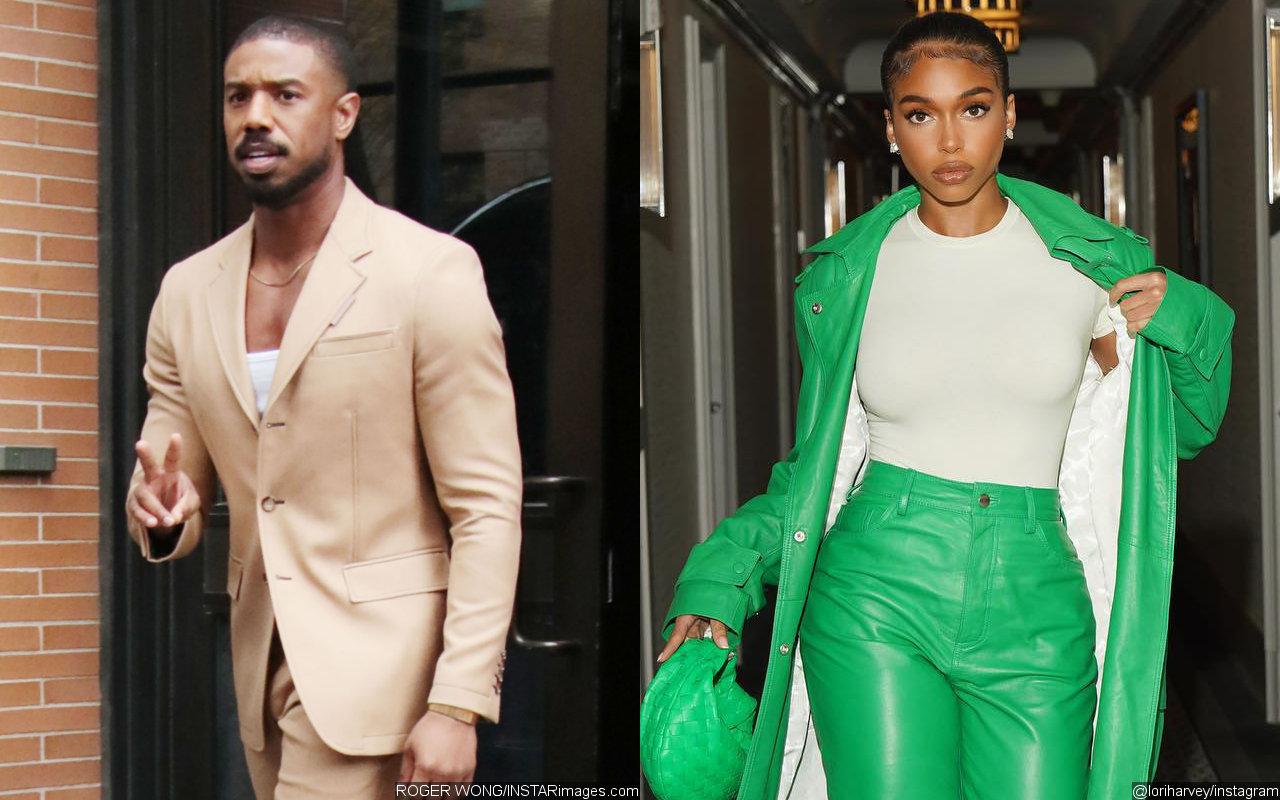 Meanwhile, another source begged to differ, believing that Michael and Lori's relationship was nothing more than "a business arrangement." The said person argued, "There's too many people in the industry talking about it being a business arrangement for it not to be true. I know people abuse the PR excuse but sometimes it actually is just PR."PEOPLE was the first to report that Lori and Michael called off their romance after dating for more than one year since November 2020. "Michael and Lori are both completely heartbroken. They still love each other," a source told the site.
A separate source spilled that Lori "wasn't ready to commit" to Michael. The so-called insider further claimed that the 25-year-old beauty "is very focused on her career" and that she "realized that they weren't on the same page." The informant continued, "She still wants to have fun and be free. Michael is a great guy. She is sad that their relationship didn't work out, but she is moving on."
While neither Michael nor Lori has addressed the breakup reports, her stepfather Steve Harvey has weighed in on it. "I've heard about it. I wish him well," the TV presenter said on radio show "The Steve Harvey Morning Show" on June 6. "I've heard about it. I wish him well," he added, before showing his support for his daughter as saying, "I'm Team Lori 1000 percent."
"Things happen, it's hard to be young and in the limelight and have a successful relationship," Steve continued. "Look, as long as everybody can walk away in peace, be friends … I ain't heard nobody say they busted no windows or nothing. As long as you don't put your hands on my daughter, I don't give a damn what you do."
He then assured that both Lori and the "Creed" star will be fine, noting, "It's a breakup. I'm pretty sure they'll be fine. People break up all the time."