"No Serious Person Will Nominate a Man Who Takes Alcohol at 11 Am": Atiku's Aide Trolls Wike, Tinubu
FCT, Abuja – Amid the ongoing screening of the ministerial nominees of President Bola Ahmed Tinubu at the national assembly, Phrank Shuaibu, the Special Assistant, Public Communications to Atiku Abubakar, has critiqued the nomination of former governor of Rivers State, Nyesome Wike.
Wike, who the Senate screened on Monday, July 31, stated that President Tinubu would not regret nominating him to serve in whatever capacity he would be assigned.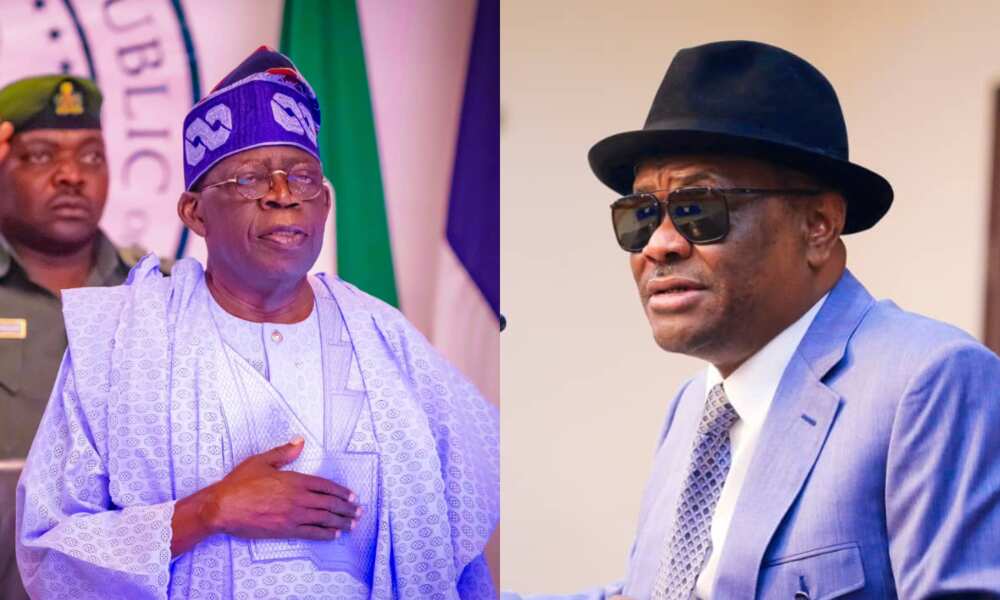 Wike's vow to President Tinubu
He said:
"I can assure you that if I am confirmed in whatever capacity, Mr President will not regret nominating me."
At the screening, Wike boasted that his administration repositioned Rivers State as the role model state for the south-south region.
Reacting to Wike's nomination, Shauibu told Legit.ng exclusively that the former Rivers State governor cannot be taken seriously.
In what seems like a dig at President Tinubu, the communication expert also stated that no right-thinking person would enlist Wike as a nominee for a ministerial position.
He said:
"No reasonable person will take him (Wike) seriously. A man who confessed openly that he takes alcohol at 11am…no serious person will nominate him. I have nothing to say, the world knows him, and Nigerians know him, so, why should I be bothered?"
When asked if there might be an imminent ouster of Wike from the PDP, Shuaibu responded by stating that he wasn't bothered and that his inconsistencies were glaring for the world to see.
"I'm sure you saw the trending video of how he vowed that he will never be a minister yet he came begging, and he was so appointed by his paymasters. So, how can I take such a person seriously?"
Source: Legit.ng