Logitech has taken my favorite keyboard and mouse and improved them with a free update to the Logi Options+ software. While you've been able to customize keys and mouse clicks to perform specific functions, the software update includes a new feature called Smart Actions, which lets you execute a series of tasks with one tap or click.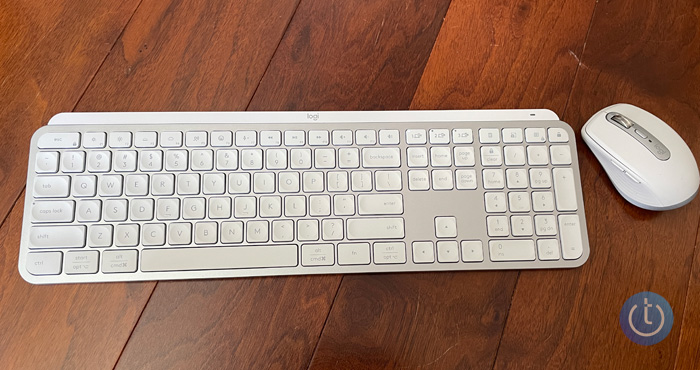 To get you started with Smart Actions, Logitech created templates to use as is or customize for your needs. I enabled the Morning Setup template, which opens the programs I typically start each day; Chrome, Zoom, Microsoft Word, etc. Once you enable a Smart Action, you choose which key or mouse button you want to use as a trigger. For Morning Setup, I chose the back button on my MX Master 3 mouse.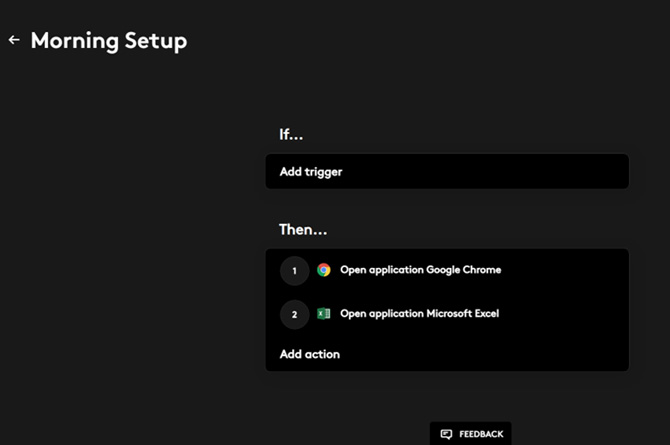 One of my favorite Smart Actions is Focus Time, which I activate when taking a break from the computer and relaxing for a few minutes. It minimizes Chrome, opens Spotify, enters a space keystroke (a pause for Spotify to load), and hits the Enter key to start playing your music.
If you venture outside the templates Logitech provides, it may take some trial and error to correctly build in the pauses to account for programs loading and executing functions. But once you get it working, Smart Actions will save time with repetitive tasks.
Smart Actions is available for all Logitech mice and keyboards that work with the Logi Options+ app and use the Logi Bolt receiver. You can download the software on Logitech. And if you don't already have a compatible product, Logitech just introduced a new keyboard and mouse.
Logitech MX Keys S ($109.99) is a full-size keyboard with customizable backlit keys that light up as your hands approach. The low-profile keyboard feels comfortable to type on with tactile feedback and has new productivity shortcuts – a dedicated emoji key and a dictate and mute/unmute key. The keyboard can connect (via Logi Bolt or Bluetooth) to up to three different devices across multiple operating systems (Mac, Windows, iOS, Android, Chrome OS, and Linux) by tapping the corresponding number key. While this is incredibly useful for multi-tasking, I use it as the quickest way to disable my keys when my cat flops down on my keyboard and won't move.
The MX Anywhere 3S Mouse ($79.99) looks and feels exactly like the one I currently use, but it sounds very different. In fact, there's no sound at all since the "click" is now virtually silent, a welcome change for those working in open spaces or at home with family members nearby. It also has a new 8K DPI sensor, so you can use it literally anywhere, even on glass. Logitech says this will also help to reduce hand movement, which is especially useful when working on narrow surfaces. With those new features, the Anywhere 3S is sure to become my new favorite travel mouse. 
Both devices use the new Logi Bolt receiver and Bluetooth to connect to three systems making it super easy to switch between laptop, phone, and tablet. And both are USB-C rechargeable.
[Image credit; Andrea Smith/Techlicious]
Andrea Smith is an award-winning technology broadcast journalist, reporter, and producer. Andrea was the Technology Producer and an on-air Technology contributor at ABC News for over two decades before becoming the Lifestyle Channel Editor at Mashable, where she explored the ways in which real people, not just geeks, began using technology in their everyday lives.