President Bola Tinubu: First Foreign Trips of Nigerian Presidents Since 1999
President Bola Tinubu travel to Paris in France exactly 23 days that he resumed the office after taking over from ex-President Muhammadu Buhari
President Tinubu leaving the office for a foreign trip was not new as he was not the first Nigerian president to embark on such journey few days after resuming office
A recent statistics showed that Nigerian presidents from 1999 have been embarking on foreign trips few days after they resume office
FCT, Abuja – President Bola Tinubu traveled out of the country to Paris in France after 23 days since he resumes office as Nigeria's number one citizen for the signing of a New Global Financial Pact, an event that will happen between June 22 and 23.
The development was earlier disclosed in a statement signed by Dele Alake, the president's special adviser on Special Duties, Communication, and Strategy, and shared by Bayo Onanuga, a prominent chieftain of the All Progressives Congress (APC) on his Twitter page on Monday, June 19.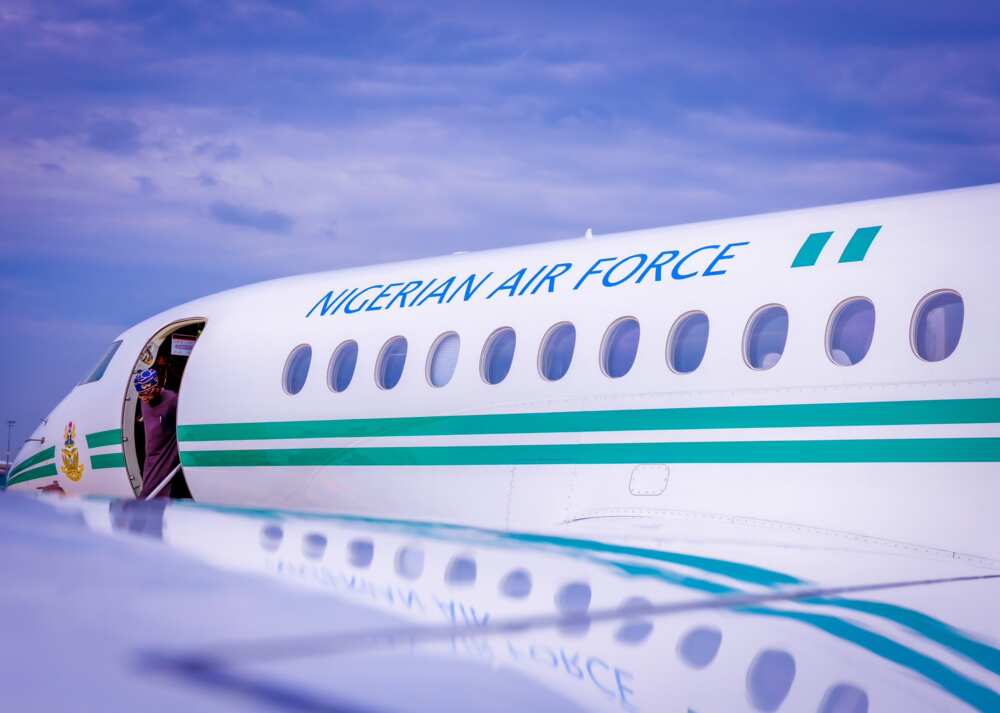 Why President Tinubu traveled out of Nigeria few days after resuming office
Tinubu went on his official outing out of Nigeria as Nigerian President, exactly 23 days after he resumed office as the number one citizen of the West African country. He was sworn in on May 29.
Tinubu took over from former President Muhammadu Buhari on Monday, May 29 after the latter has spent eight years governing the country.
However, President Tinubu's trip to the European country in the short term that he resumed office might not be new as Nigerian presidents since 1999 have been found in similar shoes.
Tinubu, Buhari, other Nigerian president that traveled out few days after resuming office from 1999
In a tweet by Tolu Ogunlesi, an ex-aide to former President Muhammadu Buhari, Nigerian presidents since 1999, have always been traveling out of the country between their first months in office.
Here is the breakdown according to Ogunlesi:
Olusegun Obasanjo: June 15, 1999, Mbeki Inauguration
Umaru Musa Yar'Adua: June 6, 2007, Germany, G8 Summit
Goodluck Jonathan (as Ag. President): April 11, 2010, Nuclear Security Summit, USA
Muhammadu Buhari: June 3, 2015, Niger, Chad
Bola Tinubu: June 20, 2023, France, Financing Summit
See the tweet below:
"In this Tinubu's tenure, there will be tears of joy": Prophet Jeremiah declares
Legit.ng earlier reported that fresh prophecy by Prophet Jeremiah Omoto Fufeyin of the Christ Mercyland Deliverance Ministry has revealed the fortunes of Nigerians within the first six months of President Bola Tinubu's administration.
The cleric bragged that he prophesized the coming of President Tinubu in November 2022, adding that any prophet whose words did not come to pass should be demoted.
According to the religious leader, there will be tears of joy for Nigerians within the first six months of President Tinubu's administration.
Source: Legit.ng