Sexual Harassment: Law Students Make 3 Demands From UNICAL
The Law Students Association of Nigeria (LAWSAN) has demanded more actions from the management of the University of Calabar (UNICAL) against the dean of the faculty of law of the institution, Prof. Cyril Ndifon, who was accused of sexual harassment.
On Monday, August 14, some university students protested against the professor, making several allegations, including sexual harassment.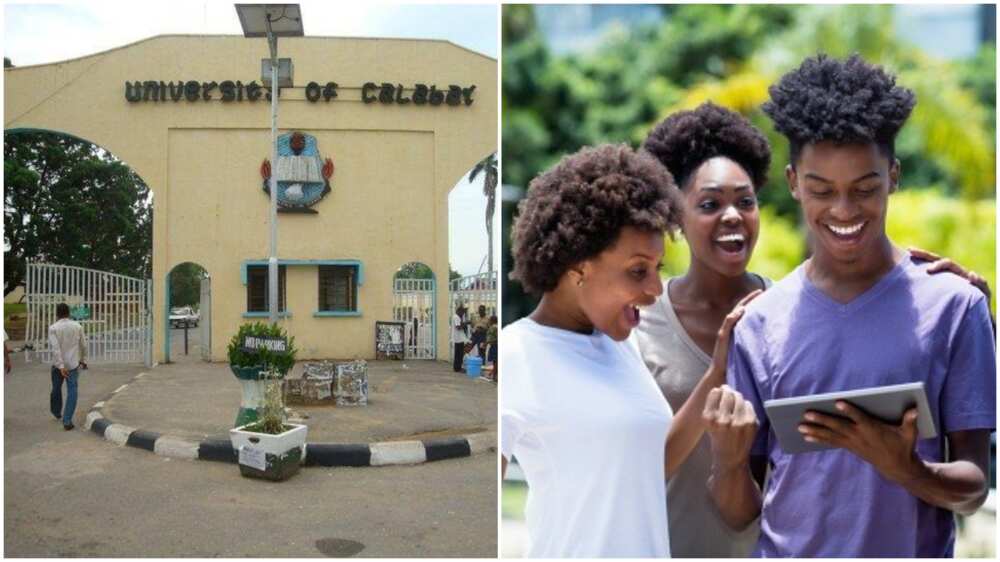 The management of the UNICAL on Wednesday set up a committee to investigate the allegation, and on Thursday, Prof Ndifon was reportedly suspended by the management.
But while speaking on behalf of the students with Legit.ng, the national director of student rights, Richard Solomon, disclosed that they had made their demands in a letter to the university vice-chancellor, Professor Florence Obi.
According to Solomon, their demands included public condemnation of the act from the management and that everyone involved should be brought before the law.
Other demands of the law students were the protection of the faculty's sanctity and immediate response to their demands.
Speaking on the letter, Solomon:
"Expressing concern for the well-being of the victims, the letter implores the Vice Chancellor to launch a comprehensive and impartial investigation into the allegations. It urges that individuals responsible for such misconduct should face appropriate consequences by the law and the institution's policies.
"The letter goes on to state that failure to address these allegations promptly and transparently could result in further damage to the institution's integrity and standing. The Students' Rights Directorate stresses the importance of upholding a safe and respectful academic environment where students can pursue their studies without fear of harassment or discrimination."
Source: Legit.ng