Singer Teni Names Her Pet Burna Boy, Shares a Video of Her Puppy Answering to Odogwu's Name
Nigerian Afro-pop musician Teni took to social media to share a video of her puppy answering the name of the country's highly celebrated artist
The video uploaded showed when the singer called the pet towards her, and the puppy came forward to kiss her face in excitement
The video of Teni's puppy answering to Odogwu's stage name has stirred mixed reactions among netizens
Nigerian sensational songstress Teni has sparked reactions online with a video of her adorable pet.
The Case singer shared a video of her puppy running to her when she called it by its name, Burna Boy.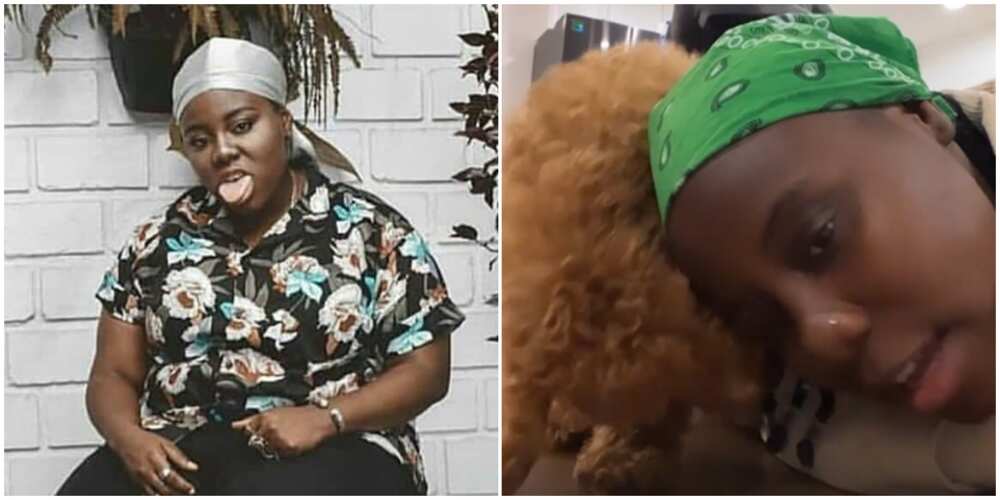 Look at the video of Teni calling her puppy Burna Boy:
Netizens react to the video of Teni calling her puppy Burna Boy
reshapeme_nig:
" POV: You have a crush on someone, but they're off-limits to you, so you get a pet and name it after the person . Na pov i talk oh, i didn't say it's Teni's motive oh. Abeg o "
ruthie_nkem:
"Teni is looking for trouble o, Odogwu will soon drop quote."
teeh_lyfstyle:
"Na like trouble dey take start. "
myselfdefense_ng:
"I remember one Campus movie Chika Ike and someone was fighting and the lady bought a dog and named it after Chika Ike."
tessyama:
"In this life, don't start what you can not finish! If we confront now, them go say we too dey overreact.'
wives_and_mothers:
"Teni dey fine trouble ooo. You will soon her from Burna. "
yur_lover1:
"Person go dey on him own, you dey find him trouble. If he reacts now everyone will say he's overreacting. Everything no be cruise sha."
nnenna_blinks_:
"Wahala Wahala Wahala in Zazu's voice. Of all names for give your Nkita na Burnaboy Teni."
deborah.hounton:
"But this look swrong Burna boy is not a name on the dictionary or any random name, someone gave himself that name and you can hardly see it somewhere else, so giving ur dog that name sound like a shade or insult."
tolahuncho:
"Una don see my idolo finish o con still dey name una dog hin name "
Teni flaunts her new body in a skimpy wear, photo trends
Ace Nigerian songstress Teniola Apata in a recent post sparked gleeful reactions amongst many people in the online community.
For the first time ever, the singer Teni shared an image of herself showing off some skin.
The Apata lady has never been famous as someone who dresses in a sultry or raunchy manner.
Source: Legit.ng