"This 8k Will Favor Them": Knocks As Tinubu Says He'll Transfer N8,000 to 12m Households
Nigerians have started condemning the move of President Bola Tinubu to transfer N8000 to the bank account of 12 million households for six months
Some of the critics of the move are of the view that such an attempt will only favour the politicians and the money will go with the wind
Others suggested that the money should have been used to create jobs for poor families in textiles and show industries and markets to neighboring countries
President Bola Tinubu's request to process an $800 million loan facility from the world bank has been granted by the Senate.
In his proposal, the president promised that N8,000 would be transferred to the bank accounts of 12 million low-income and poor households for six months to cushion the effect of the fuel subsidy removal.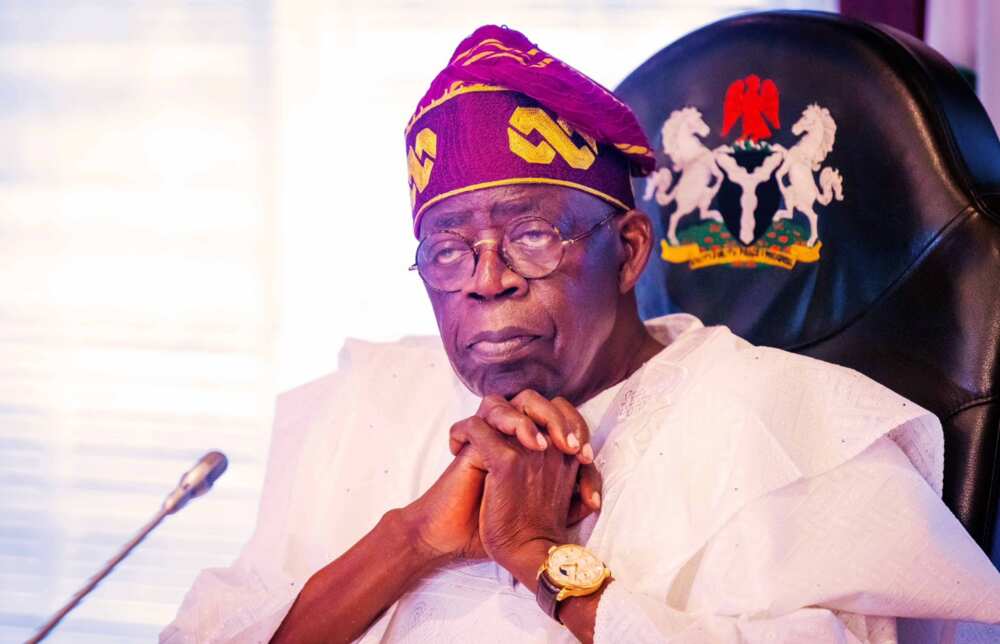 What President Tinubu can do with the $800 million world bank loan
Reacting to the development, Chukwuka Ofuegbo, a political commentator with the handle @IjeleSpeaks2, took to his Twitter page to share his view, noting that anyone that suggested the idea that the president should share such an amount of money with the poor household should never be taken seriously.
PAY ATTENTION: Follow us on Instagram – get the most important news directly in your favourite app!
He believed such money could create jobs for poor families in textiles and shoe-making for neighbouring countries.
According to Ijele:
"There's no reason West Africans should be buying those from Asia and Turkey. The funny part is, some of the Turkish shoes are being manufactured by Africans and people from Central Asian countries."
What Nigerians are saying about President Tinubu's plan to share N8000
Some Nigerians who took to his comment session also condemned the move.
See their reactions below:
A Nigerian with the handle, @jagabanolu, maintained the president reads the idea before accepting it. He said:
"No matter who brought the idea, the president read the policy and accepted it… the buck stops with Tinubu sorry!"
Another commentator with the handle, @masterIBM, suggested that the federal government should have bought diesel busses to ease transportation. He said:
"It's better to buy diesel buses as someone said and share among the 36 states plus fct. Serious misplaced priority"
On his part, the handler, @jahbless016, believes the move will only favoured the politicians, He commented:
"This 8k will favor them"
Abdullahi also expressed disappointment in the Tinubu-led federal government for coming up with such idea, he said:
"This FG plan is totally wrong. I am very disappointed."
Abami with the handle, @Queer_Hood, commented that
"₦500B that'll be gone with the wind again? Textiles are there to be revived and other moribund industries. FG can even own huge farms, employ young Nigerians to farm and guarantee food security all year round to reduce high costs with this ₦500B. This'll be wasted again."
See the tweet here:
Tinubu: APC, PDP chairmen, other positions 1999 class of govs' members have held
Legit.ng earlier reported that President Bola Tinubu, on Wednesday, July 12, received the 1999 class of governors at the Presidential Villa.
The 1999 class of governors were the first set of elected governors at the beginning of the fourth republic when Nigeria returned to democracy from the long walk of the military regime.
Source: Legit.ng