Unveiling the African Legacy of Upcycling: Sustainable Fashion Before It Became a Trend
In the vibrant streets of Lagos, Accra, and Nairobi, a silent revolution of sustainability has been thriving for centuries. While the world now clamours for eco-friendly fashion, Africa has long been a haven of sustainable style, its threads woven with the wisdom of generations.
From bustling marketplaces to the tapestry of traditions, African fashion tells a tale of ingenuity, resilience, and the art of upcycling that predates the trendsetters of today.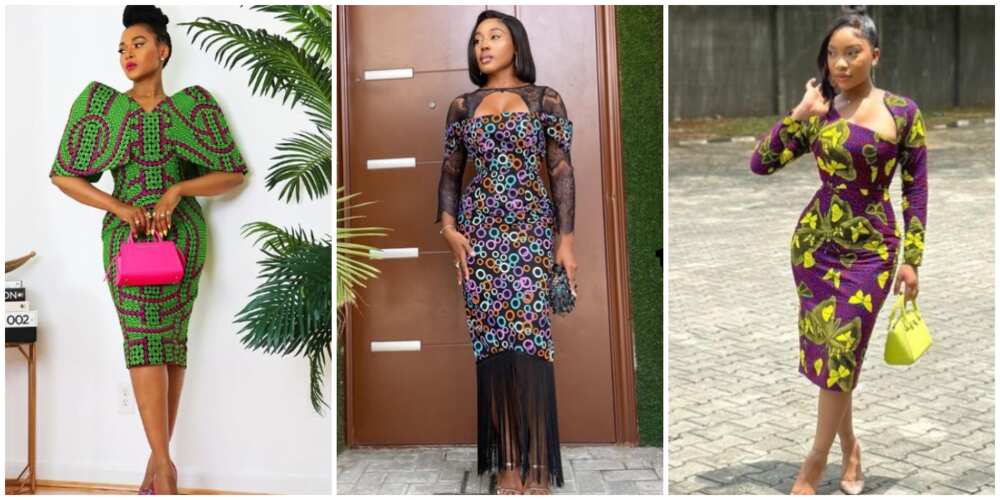 It's time to unveil the untold story of how Africans have effortlessly embraced sustainable practices, turning garments into legends that withstand the test of time and fashion's ever-changing whims.
Fat fashion in today's world
Around 20% of industrial wastewater pollution worldwide originates from the fashion industry, according to a report by WRI.
PAY ATTENTION: Share your outstanding story with our editors! Please reach us through info@corp.legit.ng!
The current linear model of fashion production sees resources consumed, turned into a product, and then discarded, leading to colossal waste – another contributing factor to environmental pollution.
The fashion industry also has a significant impact on water resources as the production of clothing requires vast amounts of water from growing cotton to dyeing and finishing textiles.
The fast fashion model, in recent years, has come under scrutiny for its negative environmental impact as it encourages consumers to buy more clothes more frequently, which can lead to a throwaway culture where clothes are worn only a few times before being discarded.
However, this has hardly been the case in Africa.
The versatility and longevity of African print fabrics
The legacy of high-quality fabrics like Ankara, adire, and batik has stood unwavering against the tides of time.
These fabrics, with their intricate designs have not only adorned bodies but also woven themselves into the rich tapestry of African culture.
Ankara fabrics are known for their bold patterns and vivid colours. However, beyond its aesthetic appeal, its tight weave and high thread count result in a fabric that can withstand countless washes, retaining its vibrancy and structural integrity even after years of use.
When it comes to adire, the craftsmanship and attention to detail that go into producing the fabric ensure that it endures, passing down stories from one generation to the next.
And, although originating in Southeast Asia, batik has woven itself into the fabric of African fashion and these fabrics have become a symbol of durability and sustainability, evolving gracefully through the years.
These aforementioned fabrics are highly versatile and can be used to create almost any wearable art.
Multi-purpose nature of African garments
While the world today continues in its struggle to promote sustainability in fashion against fast fashion, Africans have been on the journey for centuries.
With the quality of the fabrics consumed in Nigeria and many other African country makes it easy for reusability.
Over the years, we have seen stories of how people revamp dresses, using old dresses or fabrics belonging to their grandmothers, turning them into newer items that are not just fashionable but pay ode to the history that they carry.
Twitter user, Abimbola has this to say:
"It's crazy that Nigerian, and I dare to say African fashion at its core is so sustainable. t has just been valued way less. Basic Ankara, adire, and batik are some of the highest-quality fabrics I've ever won. The best thing is, they're tailored to your body and last long."
See post below:
Upcycling in fashion
Upcycling clothes is a form of upcycling that involves transforming old or unwanted clothing into new, more valuable items.
This practice helps to reduce the amount of clothing that ends up in landfills or pollutes the environment.
By reusing clothing that would otherwise be thrown away, upcycling reduces the amount of waste that needs to be processed and disposed of.
It is pertinent to recognize that Africans have been upcycling way before it became a popular trend.
Source: Legit.ng