Welly boot maker Hunter whacked by weather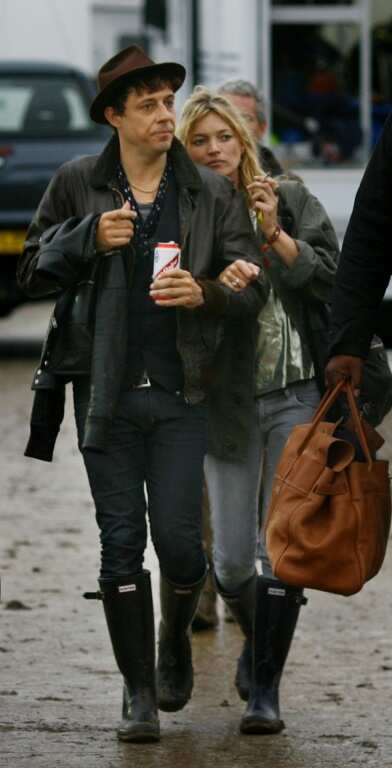 Their popularity soared when the supermodel Kate Moss wore them in the mud at the Glastonbury music festival, which started on Wednesday in southwest England.
But British manufacturer of the rubber wellingtons, Hunter Boot Ltd, went bust just before the celebrated event, only to be rescued by a US group.
Administrators AlixPartners said in a document seen by AFP that the company faced "significant challenges" because of drought in the United States, its largest market.
That led to reduced demand and "significant discounting" by third-party retailers, it added.
"These pressures were exacerbated by the onset of the Covid-19 pandemic in 2020, as retail stores were closed for significant periods of time due to the restrictions introduced by governments and public health authorities across the globe."
"In addition, outdoor event cancellations, changing consumer habits and general uncertainty during this period had a further negative impact on demand."
PAY ATTENTION: Follow us on Instagram – get the most important news directly in your favourite app!
Supply chain problems and stubbornly high inflation also squeezed margins, according to the document, which was dated June 14.
Hunter, based in the Scottish capital Edinburgh and formerly called the North British Rubber Company, went from making sturdy work boots to the footwear being a must-have fashion item.
As well as Moss, who sported a pair at the 2005 Glastonbury festival, fans included the late Queen Elizabeth II and her son, King Charles III.
Despite being saddled with debts of some £100 million ($127 million) and going into administration, its "wellies" will not disappear.
The brand has been bought by the Authentic Brands Group (ABG), the US owner of Reebok and British clothing chain Ted Baker, among others.
According to the administrators, ABG paid £68 million for Hunter's intellectual property in a transaction that took place at the beginning of June.
The majority of its 121 employees were transferred to the American group.
"With a 160-plus-year heritage, the Hunter brand has evolved from a rubber boot to a lifestyle brand, offering an expansive footwear collection, outerwear, bags and accessories designed for outdoor performance in both rural and urban environments", ABG said in a statement.
New styles and colours would help keep its position as the "welly of choice" among outdoor enthusiasts, celebrities and fashion trendsetters, it added.
Source: AFP