"We're Sorry": GT Bank Apologises Over App Glitches, Hypes Alternatives
Guarantee Trust Bank has issued an apology to its customers over difficulties experienced by its customers accessing its services via its app
GTWorld, the bank belonging to the financial institution, ran into hitches on Friday and Saturday, July 16 and 17, 2023.
The bank, however, said the glitches were due to a recent upgrade of the app, which is meant to improve its performance
Guaranty Trust Bank has apologized to its customers for hitches experienced while trying to transact via its mobile banking app, GTWorld.
The bank issued the apology in an email to its customers after it was swarmed by customer complaints over their inability to access the app for banking transactions.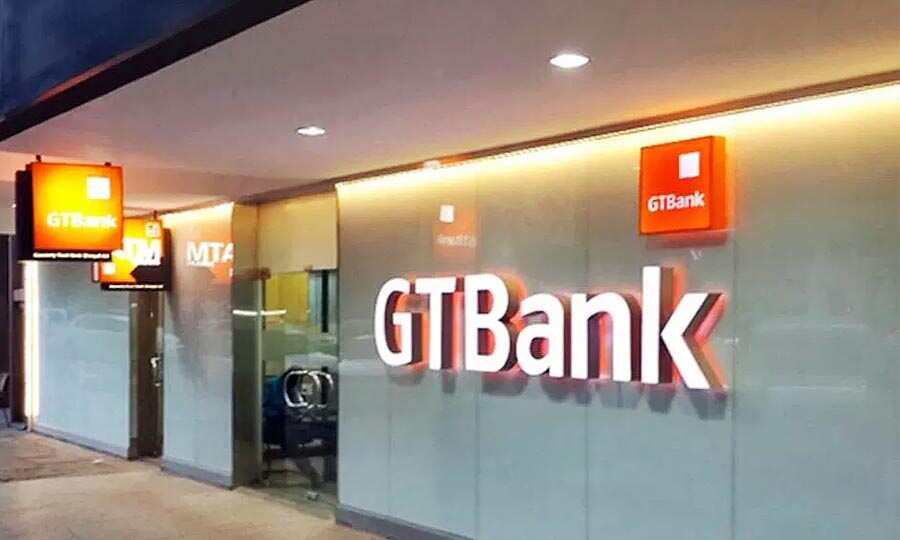 Bank app malfuntions due to update
On Friday, July 14, and Saturday, July 15, 2023, bank customers reported being locked out of their bank apps and unable to carry out financial transactions.
TheCable reports that frustrated customers took to social media to voice their concerns, many saying they were locked out for more than 24 hours.
The development followed an app update which was expected to improve the app's performance with new features but led to customer login issues.
In the customer email, the bank said the difficulties experienced resulted from technical glitches.
GTBank issues an apology via email to customers, suggest alternatives
GTBank assured users that its engineers are working to rectify the solution and restore full functionalities to the app.
The message reads:
"We are aware that as a result of the recent update we initiated on the GTWorld Mobile Banking App, you have been unable to log in to the App."
"First, we would like to sincerely apologize that we couldn't deliver the new GTWorld App to you seamlessly as we had communicated."
The bank. However, it advised its customers to use its Internet banking platforms as an alternative.
"By visiting www.gtbank.com, customers can access their accounts using their existing User ID and Password from GTWorld, Bank Account Number, Mobile Number, or Email."
"For online banking, kindly go to www.gtbank.com and log in to Online Banking using any of the following: the same User ID and Password you use on GTWorld or Bank Account Number or Mobile Number or Email," the message reads.
"If you do not have a hardware token, please generate e-tokens for completing transactions on Internet Banking by dialing *737*7# or by downloading our e token App via the Play Store or App Store.
"If you have forgotten your password, you can easily reset it on the Online Banking login page or call GTCONNECT for assistance.
"Customers can contact the 24-Hour Contact Center or GTBank via WhatsApp at 0904 000 2900 for assistance."
GTBank launches FX platform for domiciliary account holders to rival parallel market operators
Legit.ng reported that the new foreign exchange product released by Guarantee Trust Bank, which allows customers to change dollars to naira instantly on Internet banking, is seen as a spoiler for black market operators.
The new product allows bank customers to seamlessly convert dollars in their domiciliary accounts to naira from the comfort of their homes or offices as banks seek creativity.
BusinessDay reports that GTCo is the only bank or financial institution in Nigeria piloting the service via its Internet banking solutions as other banks might soon play catch up.
Source: Legit.ng