What is a golden birthday? Meaning and best celebration ideas
Birthdays are special days that most people wait for anxiously. This day brings the joy of an added year, and you commemorate life's essence. Besides the regular birthdays, you might be surprised to know that there are also special dates such as golden birthdays. What is a golden birthday? Find out about its meaning and creative ways to celebrate it.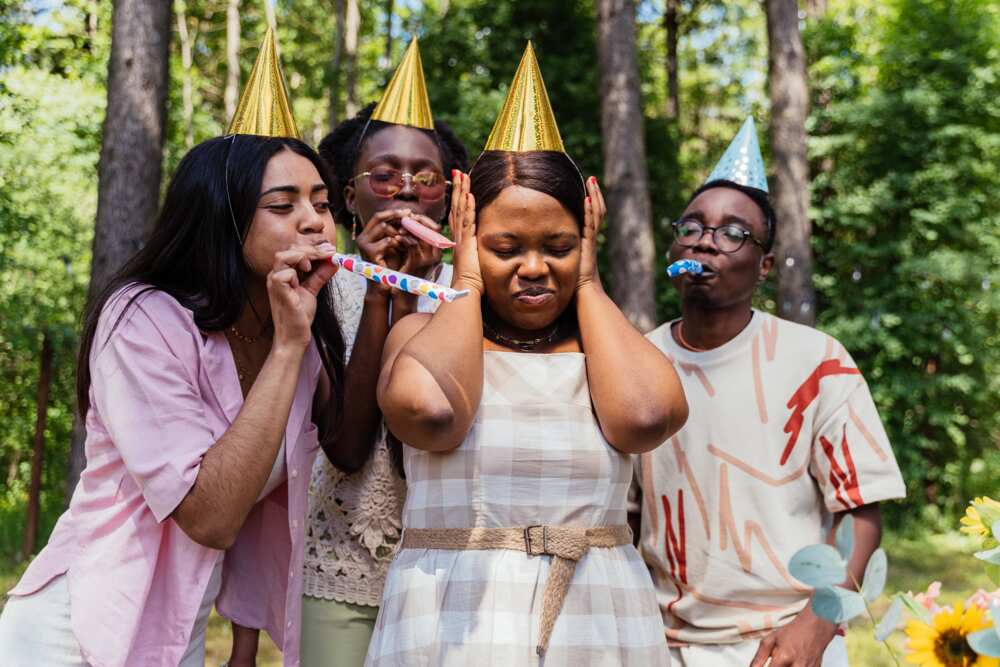 A golden birthday is among the most memorable birthdays of a lifetime. It signifies a dramatic life-altering ever or a new season in your life. Find out what a golden birthday's meaning is and its origin.
What does a golden birthday mean?
The golden birthday's definition, according to Urban Dictionary, is the day you turn the same age as your birth date. For example, if you were born on 10 May, your golden birthday is when you turn 10 years old. A golden birthday is also known as a lucky or champagne birthday.
It is a once-in-lifetime event; some may have missed it in childhood, while others have encountered it in adulthood. But don't be sad because you missed your golden birthday, especially if you were born between the first few dates of the month.
You can always celebrate a double or triple golden birthday. Continuing with the previous example, a double would be when a person turns 20. This means that the triple would be when they turn 30.
Golden birthday's origin
Golden birthday idea germinated from Joan Bramsch, an American author. She publicly celebrated her five children's golden birthdays in the 1950s, and since then, people embraced it.
Golden birthday ideas
There is no better way to celebrate this special birthday than having a golden birthday party. Try some of these unique ideas to make your day memorable.
1. Golden balloon arch
What is a birthday party without balloons? Every milestone birthday requires a massive number of balloons! Golden balloons will look adorable in the photos from the party.
2. Gold decorative banners
Banners at a party can be used as a backdrop for pictures. Decorate your banners with images of your friend hanging out with the group, with family or with a collage of their happy moments.
3. Paper straw garland
Make a simple garland from paper straws to decorate the birthday buffet or bar. Buy straws that complement your gold party's colour scheme, cut them into graduated lengths and thread them in groups to resemble pennants on a length of baker's twine.
4. Sport party
Rent a sports court and challenge your friends to a game of basketball, tennis or any other fun sport. Enjoy some delicious gold snacks when you play.
5. Gold outfits
You can request your guests to wear a gold outfit to the party. You can also opt to provide them with gold scrunchies or hats.
6. Skydiving
Are you an adrenaline junkie? If you are, then you and your friends will love doing this. Remember, you can enjoy a golden birthday once in a lifetime, so have fun and create memories while skydiving.
7. Rock climbing
Rock climbing can make you feel alive and free when you reach the top of a difficult climb. Be sure to choose a safe spot for beginners and have all the necessary safety gear because this activity can be dangerous if not done correctly.
8. Bike ride
Bike riding is a fun activity that you can do with a group of friends or by yourself. Ride through the mountains near your town, and remember to take photos for future memories.
9. Fun games
Come up with fun games and activities that will take you down memory lane. Set up this game to test your friend's understanding of how well they know you. You can incorporate gold gifts to be rewarded to the winner.
10. A lovely picnic
It is one of the best ways to celebrate your golden birthday. You can purchase an adorable gold-coloured picnic blanket and dress in a theme. Each friend can bring golden party snacks such as goldfish crackers, Golden Oreos and Rold Gold Pretzels. Your drink of choice could be champagne or lemonade.
11. Sleepovers
A sleepover is always fun, especially when you sleep in your old bedroom decorated with gold confetti and balloons. Invite all of your best friends for an evening and a night together. Reminisce about the good times and share stories about everything that has happened since then.
12. A photoshoot
What better way to mark your occasion than with a photoshoot? Taking fun pictures for your golden birthday will help you remember the event for a long time. You can either hire a professional photographer or ask a friend to take photos with your phone camera.
13. Dancing
Dancing is fun and healthy, and it's also an art form. Go out dancing together as a group, and ensure you hang a gold disco ball over the dance floor.
14. A spa day
On your special day, plan a trip to the spa. A pamper package that includes a facial, massage and mani-pedi is always a good idea, but you can pick and choose which services you want.
15. A movie night
This is an excellent opportunity for you to enjoy some alone time, or you can bring along some friends. You could start with drinks such as champagne or lemonade and small bites, watch a fantastic movie and end the night with a cake with gold icing.
16. A weekend getaway
If your golden birthday falls on a weekend, why not plan for a weekend getaway? Take a trip to a new town in just a couple of days. If you travel as a large group, rent out a waterfront property for maximum fun.
17. Gold jewellery
If a person who is special to you has a golden birthday, you can gift them gold jewellery. It can be anything, from rings and necklaces to watches and earrings.
18. A gold watch
Speaking of watches, a good quality timepiece is always a good birthday gift idea. To make it even more special for this event, buy one with a gold face or band. You can also have it engraved with a special message or initials.
19. Awesome mug
Everybody needs mugs; everybody loves mugs! A mug will make one of the best golden birthday gift ideas. It is even better if it is a hand-crafted mug from a small ceramics shop, and of course, gold is the only reasonable colour option.
20. Kitchen gadgets
A perfect golden birthday gift for someone who loves cooking is brand-new kitchenware. From genius gadgets and excellent appliances to gold decorative accessories, these are the items every at-home chef or food lover needs.
What is the golden year?
A golden birthday year is when one turns 50, and many people use the theme colour for this special day, black and gold.
What is a golden birthday? It is a birthday when you turn the same age as the day you were born. It's lucky and unique since it only occurs once in a lifetime. Find some inspirational ideas from the list above, and have an easy time planning, a simple yet affordable golden birthday.
Legit.ng recently published an article about heartfelt birthday wishes for twins. Birthdays are a big deal because these special days represent new beginnings. Nothing makes it more exciting than sending birth messages to twins; it's a joy.
Twins' birthday is a time to mark a double blessing while the children celebrate their exceptional bond. Sending them birthday wishes holds a special place in their hearts and makes them feel loved, cherished and treasured.
Source: Legit.ng